We've seen wavy eyebrows, we've seen the Kylie lip trend, and we've seen duck face – but this next Instagram beauty trend takes weird beauty trends to a whole new level. Wavy lips are the newest beauty trend and to be honest, we're not sure how to feel about it.
Wavy Lips: The Latest Instagram Beauty Trend
The wavy lips trend is a new one where people generally use makeup to make their lips appear, well, wavy. Sometimes it's just the upper lip, sometimes it's both upper and lower. This look, however, is certainly more about artistic expression than anything else – after all, it is a little bit odd-looking.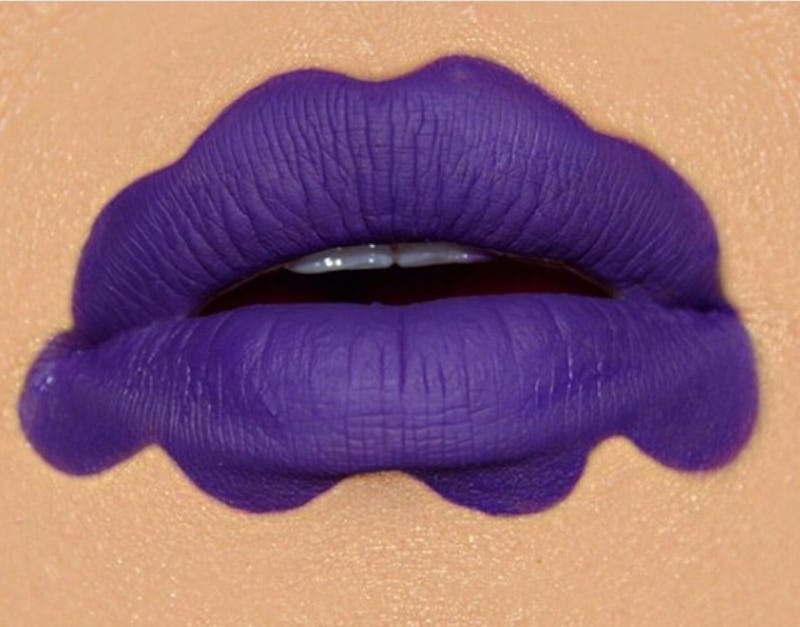 "We like to think this trend turns your mouth into a soft, fluffy cloud," said the creators at PopSugar. "Wavy lips look fabulous when painted with bold colors, so use this method for your Lisa Frank unicorn Halloween costume. Or, pair with your squiggle brow and be the trendiest frickin' person at your costume party."
Read: Why More And More Men Are Wearing Makeup Today
Advertisement
A Costume Look
That's right, this isn't exactly a regular day-look. Not one you would wear to class or school, to an interview, and likely not on a date. It's more about experimentation, fun with makeup, and using the face as a canvas. That, and it makes pretty great costume makeup.
Generally, it is created using makeup to draw wavy lines just above your lip line. You then use various shades and blending to make it look as though those are your "natural" lips. Some have suggested using lip fillers to achieve the look, however, most doctors advise against this as you can cause permanent damage to your lips. (2)
Wavy lips are well-suited to bold colors, however, it also looks great with pastels and other more subdued tones. If you want a smaller-mouthed look, you can draw the squiggles inside your lip line as well.
Advertisement
Read: Jeans That Look Like You've Peed Your Pants Are The New Trend, But Why?
Advertisement
It's Your Face – Do What You Want With It
As we said before, for most of us this likely isn't a look we're going to use in everyday situations. That being said, if you want to rock this on your next coffee date, doing groceries, at a concert, or literally any other scenario, go for it! It's your face, your canvas. You are the artist and you get to choose how you wish to express yourself.
Advertisement
Have fun enjoying the wavy lips trend while it lasts. Keep on playing with makeup in whatever manner you choose and live your life as boldly as possible.
Advertisement
Keep Reading: Denim Panties Are Apparently a Thing Now and They Cost Over $300
Sources
"The Squiggle Brow Trend Grew Legs, Slithered South, and Became WAVY LIPS!." Pop Sugar. Alaina Demopoulos. September 2, 2017.