Long-lasting marriages are tough to achieve and becoming less and less common. Long-lasting celebrity marriages? An anomaly. So what exactly is the secret to Denzel and Pauletta Washington's 36-and-still-going-strong marriage? The couple has opened up here and there throughout the years. These are their "secrets".
Denzel and Pauletta Washington's Incredible 36-Year Marriage and Counting
36 years is a long time to be married to someone. In celebrity years, a 36-year marriage is basically a century. Okay, I'm kidding – but still, Denzel Washington and Pauletta Washington's marriage has been, and continues to be, nothing short of inspirational. Of course, as they continue to stay happily married, they are questioned more and more frequently about the secret to such a strong, lasting bond. (1)
It Takes Two Strong Individuals
The first "secret" to their marriage is that the two of them are each strong individuals. For Pauletta's part, she sacrificed a lot over the last 36 years. The pair met at work in 1977 on the set of Wilma. At the time, they were both working actors. They began dating, and as we know, eventually Denzel proposed. What many don't know is that Pauletta said no two times before finally agreeing to marry her now-husband.

The couple now has four fully-grown children together. Pauletta, on her part, did what Denzel calls the "heavy lifting" of family life. She let her career sit idle while he continued to gain more and more stardom to raise their children and run the home. In an interview with Ebony magazine, Paula said that she chose family over her career because "fame might not last, but family life goes on and on." She also said that whenever her husband accepts awards, she feels like they are hers, too. Without her creating a loving and stable home life, he wouldn't be "free to create" the way that he has been." (2)
"The difference between a house and a home, it's a big difference. You can buy a house, but that doesn't make it a home—and not to say a man can't make a home a home, but my wife has made our house a home, and raised these beautiful kids, and protected them and sacrificed for them. She did the heavy lifting." Denzel said.
The Secret Is That There Isn't One
Naturally, being a famous Hollywood actor comes with a lot of attention. This can also mean a lot of temptation. This is the downfall of many celebrity couples. (3) The Washingtons have evaded all of that. They describe themselves as very down-to-earth people. While of course now they have celebrity friends, many of their closest friends are the ones that they've always had before either of them had money or fame behind their names.

The couple always reminds people when asked of their marriage is that nothing is perfect and lasting relationships require work. There is no "magic" and it isn't always happy days. Rather, it is a decision that two people make to stay strong and committed to each other and their life together.
"There is no secret to the perfect marriage," Denzel said in 2010 interview. "I have been married 27 years to Pauletta. Everybody has their ups and downs; we've had ours. It's hard work, you know. But we made a commitment. A spiritual foundation helps everything—marriage, work, peace of mind."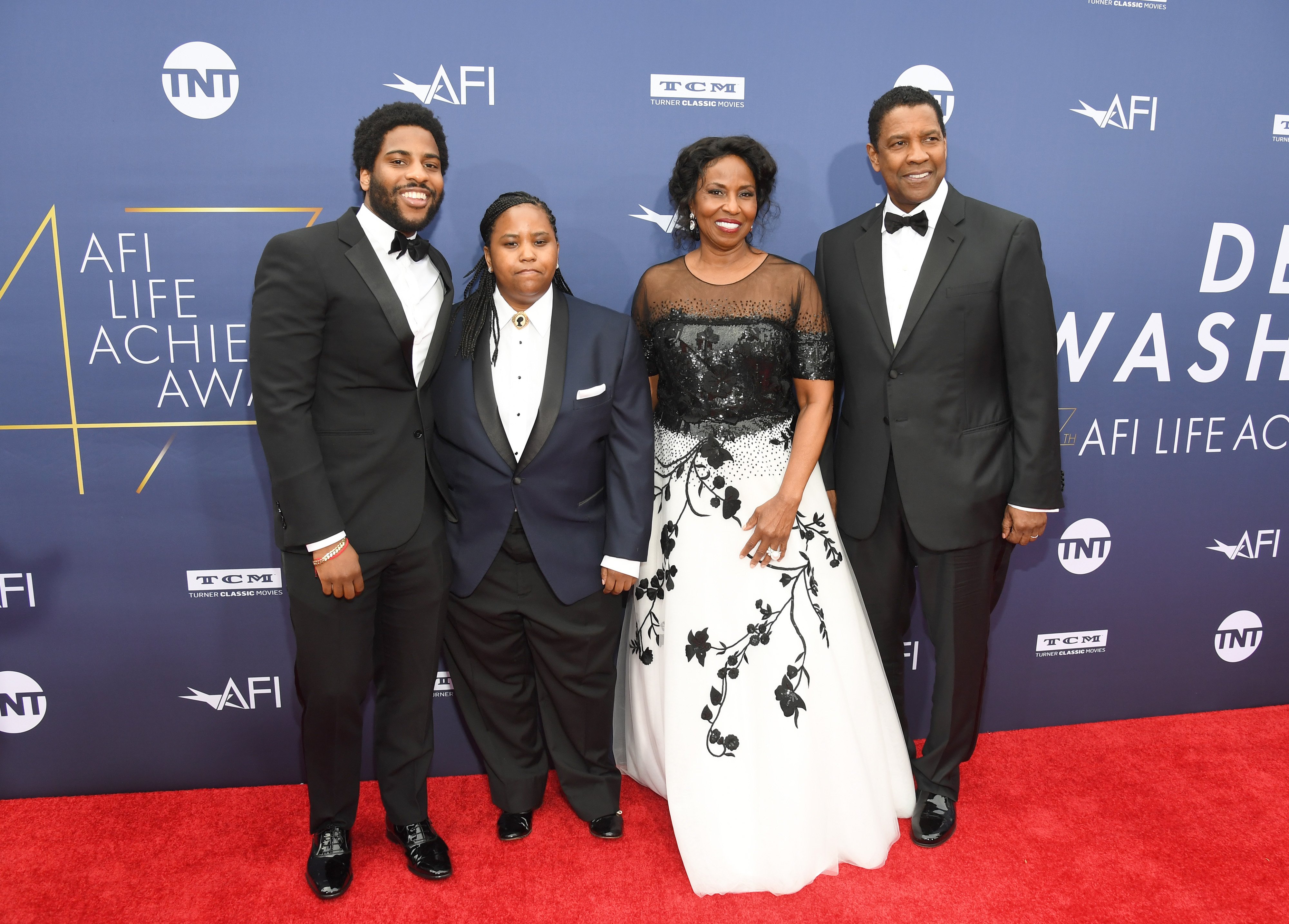 They Support Each Other
Before marrying Denzel, Pauletta was an award-winning actress. She decided to dedicate herself more to their family and the life they were building together because it is what she wanted to do. When she decided to return to acting after 18 years of having it be primarily on the sideline, her husband and children were incredibly supportive. (4)

Of course, Pauletta has been the silent force behind Denzel's career since the beginning. While the media may have not paid too much attention to her until recently, without Pauletta, Denzel wouldn't be the influential man that he is today. He credits her with that and she, too, reminds us of this fact.
"First of all, Michelle Obama, and any woman behind an influential man, has always been there. Maybe the public, and the media, is now saying we recognize you, but take it from me, I've been on the scene a long time," she said. "When Denzel first started, I was right there, but there was no focus on me. But there's been no less presence in his life and in my life than now. As you climb, you grow deeper in the foundation, so it makes our foundation deeper."
We certainly all have much to learn from this couple about what it takes to build lasting relationships. Cheers to many more years of a fulfilling marriage for the Washingtons.
Keep Reading: Bon Jovi's 30-Year Marriage Is Proof That High-School Romances Can Turn Into Love That Lasts A Lifetime
Sources