With Spring in full swing, your wedding could be any day now, along with all the excitement and butterflies you deserve. That being said, what better way to express yourself than to try an unconventional bridal look for your special day. As a bride, it can be easy to get caught up in the event planning and the guests that we can forget about simply celebrating our own happiness. One bride, in particular, has no problem doing exactly that. She controversially chose a wedding bodysuit for her beach-themed ceremony and was met with mixed reviews from the internet. While some found her choice of gown distasteful, others commended her for making a bold statement about who she is. [1]
The bride-shaming ensued
The excited bride shared a video clip of her bridal fitting to Facebook, however, the clip found its way into a wedding shaming group. Unfortunately, some of the responses certainly were not as pretty as she felt in her bodysuit. The so-called Facebook friend responsible revealed that, "this is her finished wedding dress. She had a beach wedding but that romper is a little too short," and added a rather judgemental cringe emoji.

It seemed the revealing nature of the gown just didn't sit well with some. Even though the gown had a lace train attached, one commenter exclaimed, "Gurrrl, you better get you some clothes on before your MIL and her family have an en masse hissy fit! That is just tacky," while another simply stated, "I love her confidence but the dress is a nope."

Conversely, others openly praised the bride for her self-confidence, saying the gown was, "perfect for a beach wedding." Another confessed, "I wanted to hate it… I really did. But it's kind of amazing." While a further commenter agreed, "It's a beach wedding and she's wearing an amazing bathing suit/wedding dress. If I had her confidence I'd wear it." [1]
Let's look at some alternatives
White lace will always have a permanent place in our hearts, but a growing number of brides are looking for something slightly different. A gown says so much more than simply stating you're about to get married. So have a look at what's out there and find something that really channels the inner you. Maybe you're a romantic vintage enthusiast at heart, or you're looking for something bold to steal your own show. Either way, you are sure to find a wedding gown that is more personal when you think outside the box. [2]
Read: A Stunning Picture of Newlyweds Kissing Underwater Was A Dream Come True For the Photographer
Advertisement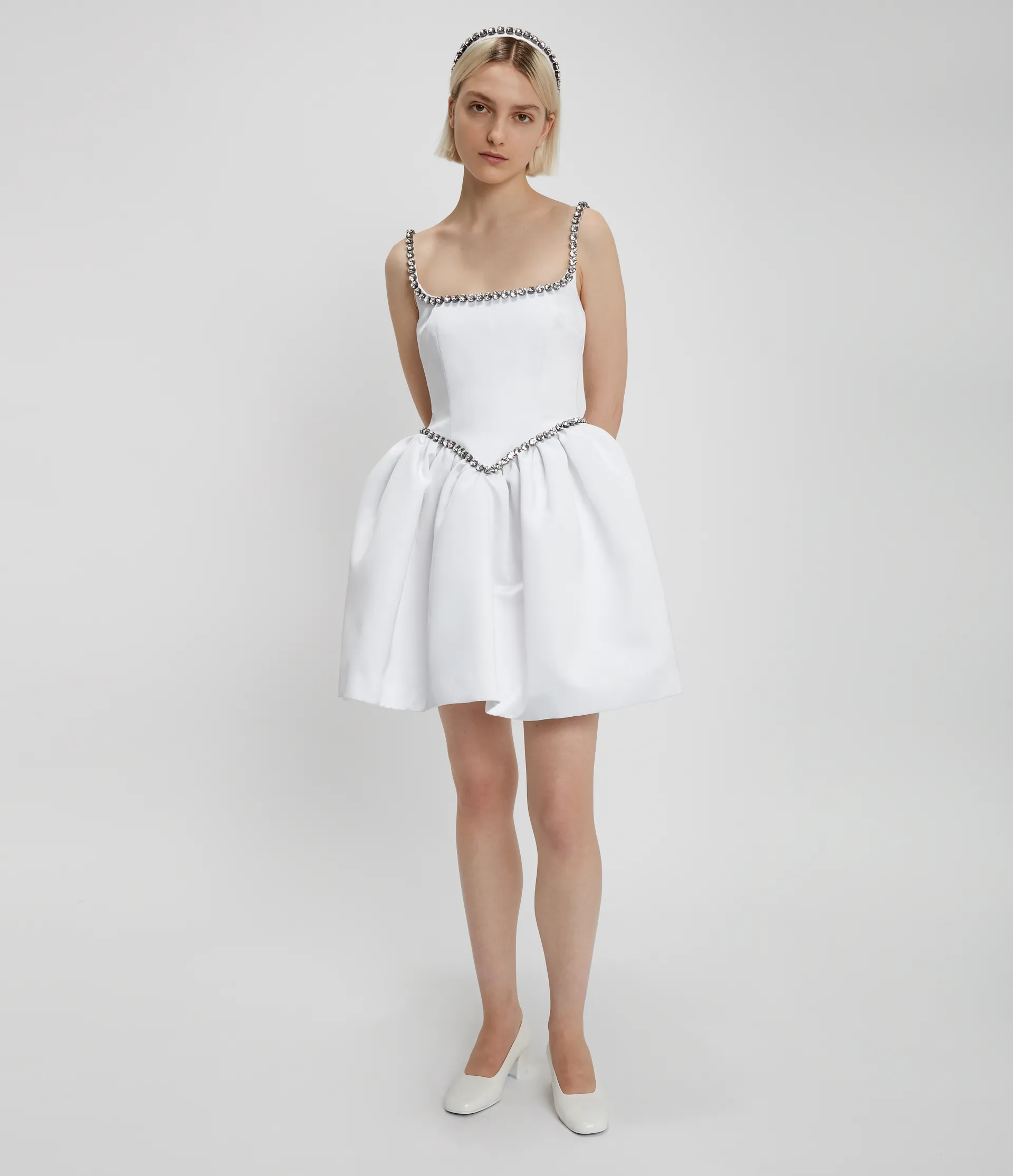 Fancy a spin on tradition?
This adorable white satin cupcake dress with crystal trim is such a cute alternative to a traditional white wedding gown. The angelic creations of Christopher Kane are any bride's dream come true.
Read: Hilarious Photos Of Ugly Bridesmaid's Dresses Throughout The Decades
Trying something darker?
Marchesa is famous for its incredible bridal collections, but this stunning sequin-drenched ballgown is a unique offering indeed. You'll be sure to inspire awe as you walk down the aisle on your wedding day.
Advertisement
Have to have that wedding bodysuit?
If you simply must have a bodysuit on your wedding day, this exquisite silk satin body from Rosamosario is an elegant choice. It is available in bridal white or pink, making it perfect for the bride or her ladies in waiting. It will complement you regardless of if you've chosen an exotic beach setting, a colorful flower garden, or it's simply a question of style.
Advertisement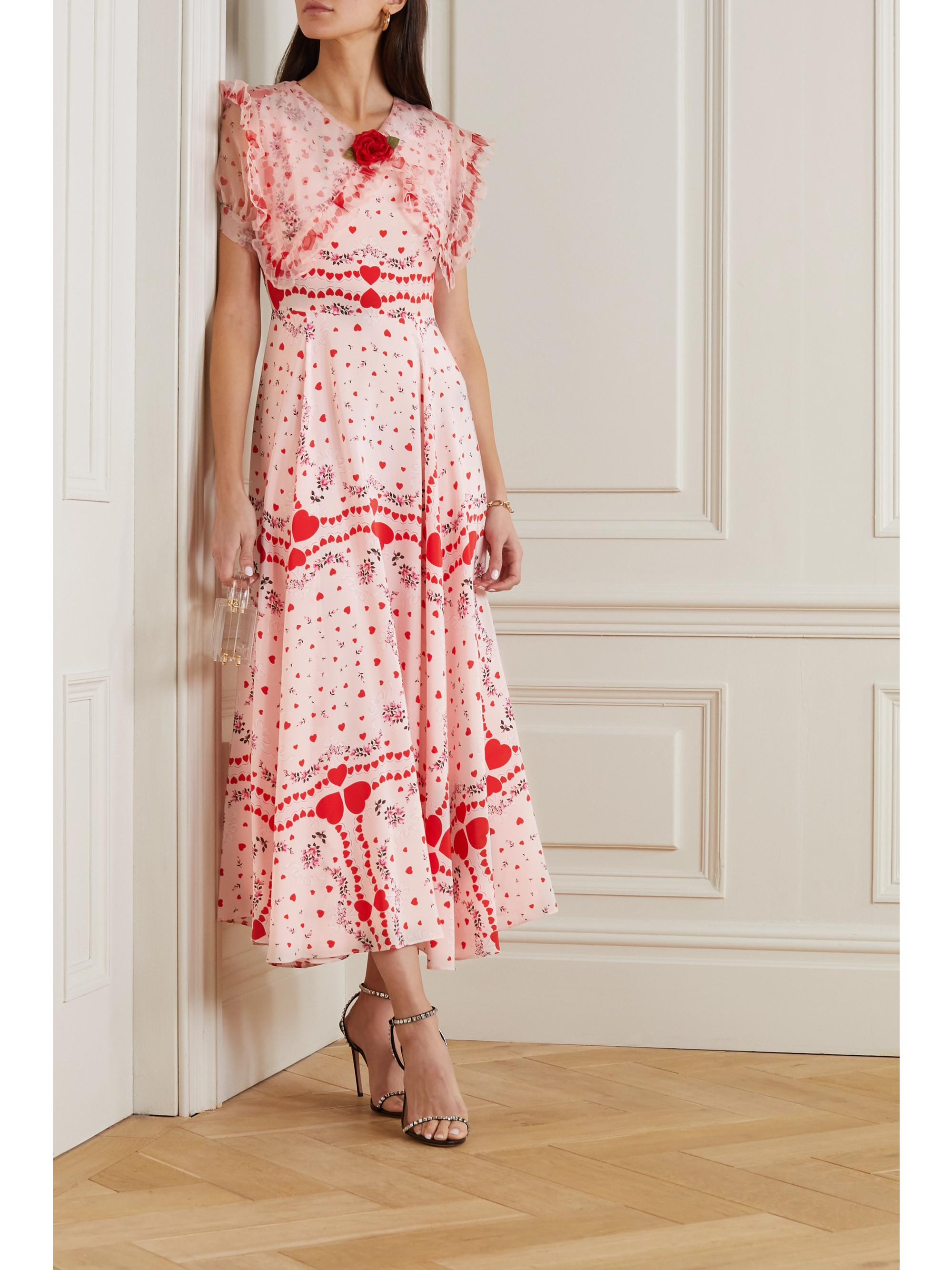 Red instead?
A red dress is a perfect way to break the mold of tradition, and this Rodarte printed silk dress does that to the letter. In China, red is symbolic of prosperity, happiness, and good fortune, which is all a bride could wish for. For this reason, red gowns have become a popular choice for brides on their wedding day. [2] Whatever you end up choosing, make sure its something the represents you.
Advertisement
Keep Reading: Bride Has Her Wedding Gown Cut Into 17 'Angel Gowns' For Babies Lost Too Soon
Advertisement
Sources
"The most awesome alternative wedding dresses for the non-traditional bride." Marie Claire. March 27, 2020.