Times have been hard over the past couple of years. The pandemic turned bad days into ones that were even worse. Financial struggles and unemployment drove many people into unfortunate situations. However, times of struggle tend to bring out the most inspirational stories of triumph now and then. This is one of those stories.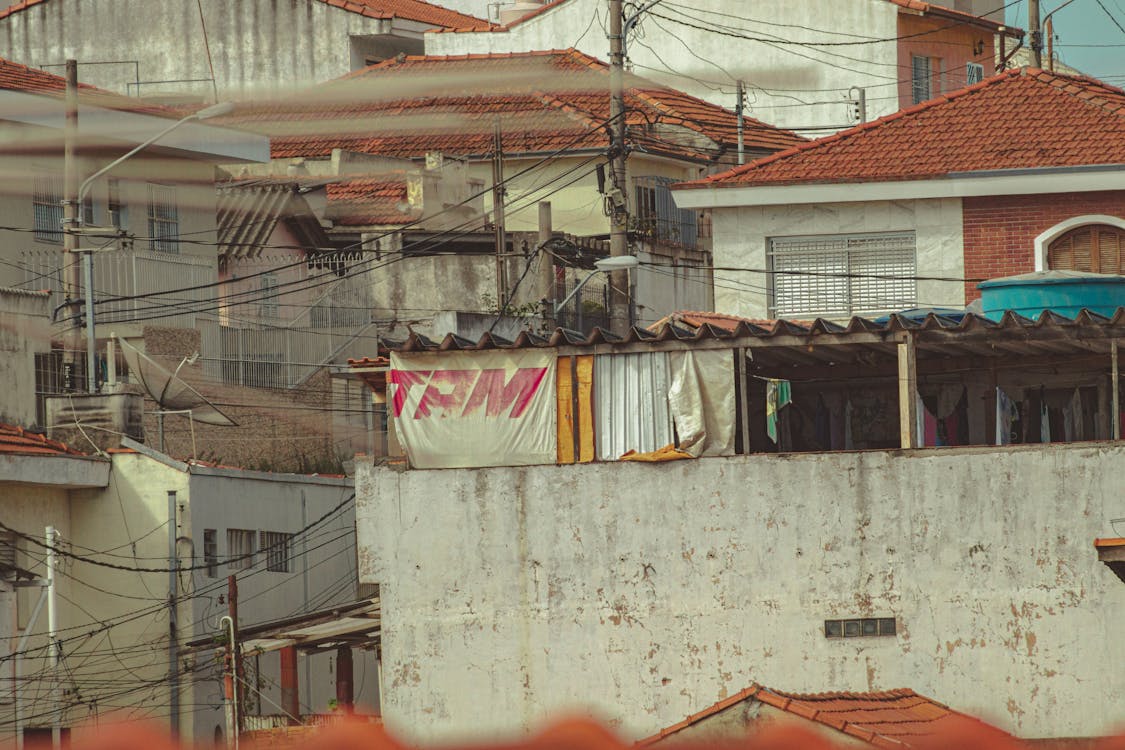 Berenice Pacheco is a mom to 3 children. When the pandemic hit hard and lockdowns were put into place, Bernice lost her job. Not having much money or any way to pay their bills, the family moved into a shed in East L.A.

The living conditions in the shed were not favorable. Hot days made the temperature inside near-boiling, and there was no furniture. The kids had no internet or anywhere to do their homework. Worst of all, they had to shower outside and use a public restroom at a nearby restaurant.
"As a mother it broke my heart. I felt like I was failing my kids. The playground always made them happy, but then the playgrounds shut down," she said. "We were stuck in that shed."

Today
To make things worse, Pacheco knew that she was unable to provide even the simplest of pleasures for her kids. Every day around the same time, a food truck would pass by with her 8-year-old son's favorite snack- hot Cheetos covered in cheese. However, she never had enough money to give the little boy what he wanted.
"He wanted it so badly," Pacheco said. "But I needed to pay the phone bill and do the laundry."

Today
So, one day she jokingly told Aaron that he should start his own business. Then, he could have all the hot Cheetos and cheese he wanted. Surprisingly, the boy sat down with a determined face and came up with a plan.

Read: The millionaire tech inventor who was 'thrown away' as a baby
Boy's Business Saves Family
Aaron came up with the idea to sell plants. He knew people in the area liked succulents and small things that were easy to take care of. So, he proposed the idea to his mom.
"He came [up] with the idea of selling plants and starting a business in his yard to be a provider, and [to] buy his own Hot Cheetos with cheese without having to ask his mom for money."

People
So, Pacheco looked at her son and gave him the only $12 she had. Then, she told him to invest the money. Aaron did exactly that.

With the $12, he purchased some succulents and sold them at a local flea market table. In total, he made $16, which was a $4 profit. From that moment, he knew he wanted to be in the business of selling plants for a long time.
Read: Touching Story: 3-year-old used lemonade stand profits to buy diapers for mothers in need

Aaron went from having 8 plants to having a thriving business, and a pretty good-sized following on Instagram helped him too. He currently has 28k followers, and they all seem to love the inspirational story behind Aaron's Garden.

In total, Aaron raised nearly $50k for his family through his plant business and a GoFundMe page that was set up for him. Which meant that the Pacheco family didn't have to struggle anymore.
The New Setup
Pacheco and her family were ecstatic to move out of the run-down shed they were staying in, and move into an apartment.
"We finally have our own kitchen. Aaron and his sister have a place to do homework. It's not big but it feels huge to us."

TODAY
"I never thought we could accomplish and come this far… we couldn't believe that we got a house. I admire him for everything he has been able to do that I haven't as a mom."

ABC
When asked what he wants to do with his future, Aaron had some incredible goals.
"My next job after having my own plant shop will be working for nike and making my own shoes and then I plan to go to the university so I can become a judge."

TODAY
Always follow your dreams and never give up. You never know what you can accomplish.

Keep Reading: Adopted son repays kind couple who took him in with 7-bedroom mansion

Sources:
AaronsGarden– Instagram
"Boy, 8, Who Started Business During Pandemic Helps Raise Money to Move Family from Shed to Apartment" People. November 18, 2020.
"East LA family moves from shed to apartment, thanks to money from 8-year-old son's plant business" ABC. November, 18, 2020.
"After living in shed, 8-year-old earns enough to get family a home" TODAY. November 19, 2020