A Secret Life of Mom Highlight Story: Sometimes there are tales that are just too good, too beautiful, or too unbelievable to keep locked away. That's why we scour the archives and bring some of them back to enjoy again. They may make you smile or shed a tear, but they're always meant to add a little positivity to your day. Enjoy! 
Gender reveal parties are becoming less popular nowadays, but there was a pretty amazing one that happened back in 2017. After Courtney and Eric Waldrop had 3 boys, they wanted to try and have a girl. However, the couple experienced difficulties and had to get a little help from science. After being on exhausting fertility treatment, the good news was on its way. Courtney was pregnant!

The first-grade teacher was ready to take some time off and plan for her pregnancy. After a few appointments with her doctor, Courtney was informed that it was possible she could have twins, but it wasn't highly likely. So, she and her husband spent the next several weeks planning for their new baby. Of course, they were hoping for a girl, but would be happy with any baby as long as it was healthy.
Fertility Treatment
What happened next blew Courtney's mind. She was expecting a normal appointment with her ultrasound, but the news she got turned her world upside down. In the best way possible, of course! The doctor told her that she would not be having twins, but instead, six babies! That's right, Courtney was having sextuplets!
As a side note, having sextuplets through natural pregnancy without the use of fertility drugs is extremely rare. In fact, according to The Woman's Hospital in Texas, the odds of having sextuplets are estimated to be 1 in 4.7 billion. Using fertility treatment makes those odds more in your favor of having sextuplets, but not by much.
Fertility drugs increase the chances of a multiple pregnancy because these medicines stimulate the ovaries to produce many eggs. If some of these many eggs are fertilized at the same time, they can result in multiple babies, according to the University of Rochester.

LiveScience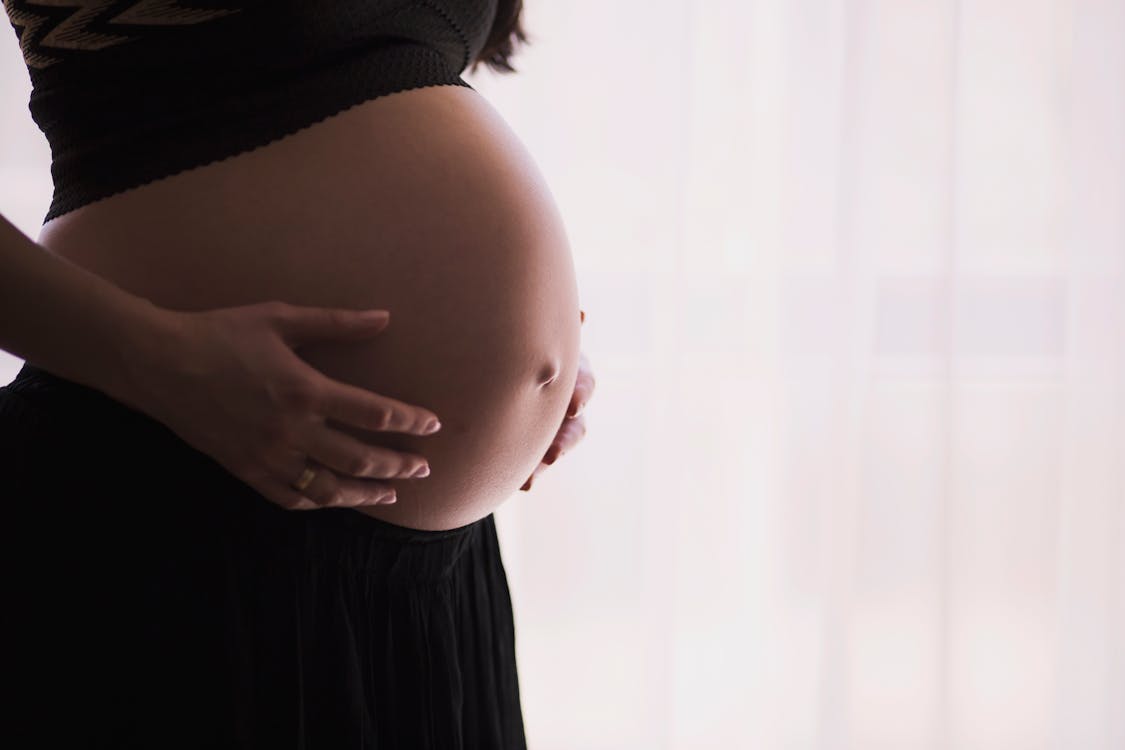 Read: Mom-of-23 reveals she had 21 babies by surrogates within one year – and has 16 live-in nannies
Gender Reveal
Excited to see what the future hold for them, Courtney and her husband had a gender reveal party. If you're not familiar with what a gender reveal is, it's pretty simple. Basically, parents don't know the assigned sex of their baby, so they have some type of "reveal" that shows them their "gender." For example, a white frosted cake could have pink filling for a girl, or blue for a boy. But, the parents wouldn't know the assigned sex, or "gender" until they cut the cake! Sounds like fun, right?

Well, imagine if you had to do a gender reveal for 6 babies!
Six boxes were set up, with letters on the front of them ranging from A to F. Inside, each box held a multicolored firework that would reveal the gender of one baby. Courtney and Eric lit the first box with the anticipation of a pink firework to shower them with joy, but it was a blue one. The next one was blue too. And the following one was also blue.
We don't want to spoil the surprise, so you have to watch the video below to see how the rest of the gender reveal turned out! What do you think happened? This video from Inside Edition goes through the gender reveal and shows what really happened. Check it out!
Keep Reading: Opinion: Is it Officially Time to Retire the 'Gender Reveal Party'?
Sources