If you have had Covid, you may have had symptoms such as lack of taste and lack of smell. A family in Texas narrowly missed being engulfed in a house fire from not being able to smell while recovering from COVID-19. Thanks to their toddler, the family managed to survive. The little boy is now being hailed a hero, after saving his family.
Little Boy Saves Entire Family
Nathan and Kayla Dahl and their five children were able to escape their home thanks to their two-year-old son, Brandon. A fire had started in the middle of the night, and only little Brandon could smell the smoke. Apparently, none of the house's smoke detectors had gone off either.
Brandon thankfully managed to wake his parents up at around 4.30am. "He tapped me on my feet in bed and was coughing and saying, "Mama, hot. Mama, hot, I turned around. I looked and all I saw was flames in the doorway.'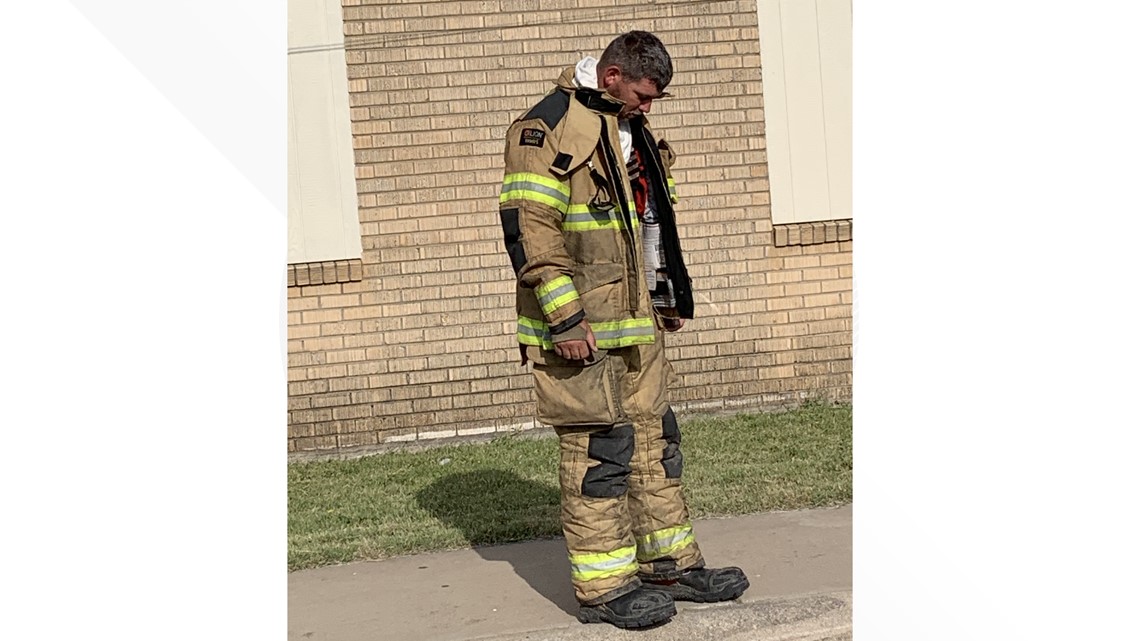 His mom, Kayla also says that "He saved our entire family. I mean, he's our little mini hero."

According to Nathan: "We had brand new, less than a year old, smoke alarms in our house. None of them went off. We had seconds, i's nothing short of a miracle."
Read: 8-Year-Old Living In A Shed With His Family Invests Mom's Last $12 To Change Family's Fortune
Family Loses Home, Cars
Nathan Dahl is also a volunteer fire fighter with the Alvord Fire Department, says he had an exit plan, thankfully. "We've had a plan. This is how everything's going to go."
Little two-year-old Brandon had fallen asleep in the living room where a gas heater was the likely cause of the blaze. He managed to get to his parent's bedroom and woke them up while coughing at around 4.30 am.
Kayla Dahl said. "I just saw the flames coming out of our living room and into our bedroom" Nathan recalls thinking that his wife was screaming 'fire' because he was called to duty, not because his own home was the one in flames! : "She's screaming, 'Fire! Fire! Fire! My initial thought was, 'OK, I'm going to get up and I'm going to get to work.'"
I think it's safe to say that little Brandon is a true hero and thankfully he, and his nose, were there to save his family!
Keep Reading: Boy, 5, Ran to Neighbor's House with Infant Sister to Ask for Help After Mom Suffers Seizure in Shower
Sources
"Parents couldn't smell smoke when their house caught fire. Their 2-year-old saved them." USA Today. Carly Stern. January 27, 2022.
"'It's nothing short of a miracle' | Texas toddler wakes up parents, saves family from fire." WFAA. Jay Wallis. January 25, 2022.