Friendsgiving is like thanksgiving, but instead of celebrating with family, you celebrate a day of thanks with your closest friends. It's usually a very laid-back time, where jokes are said around the table. Instead of traditional family Thanksgiving, Friendsgiving is normally without fights or blood feuds.

However, one woman's Friendsgiving ended up breaking her heart when her friends stood her up.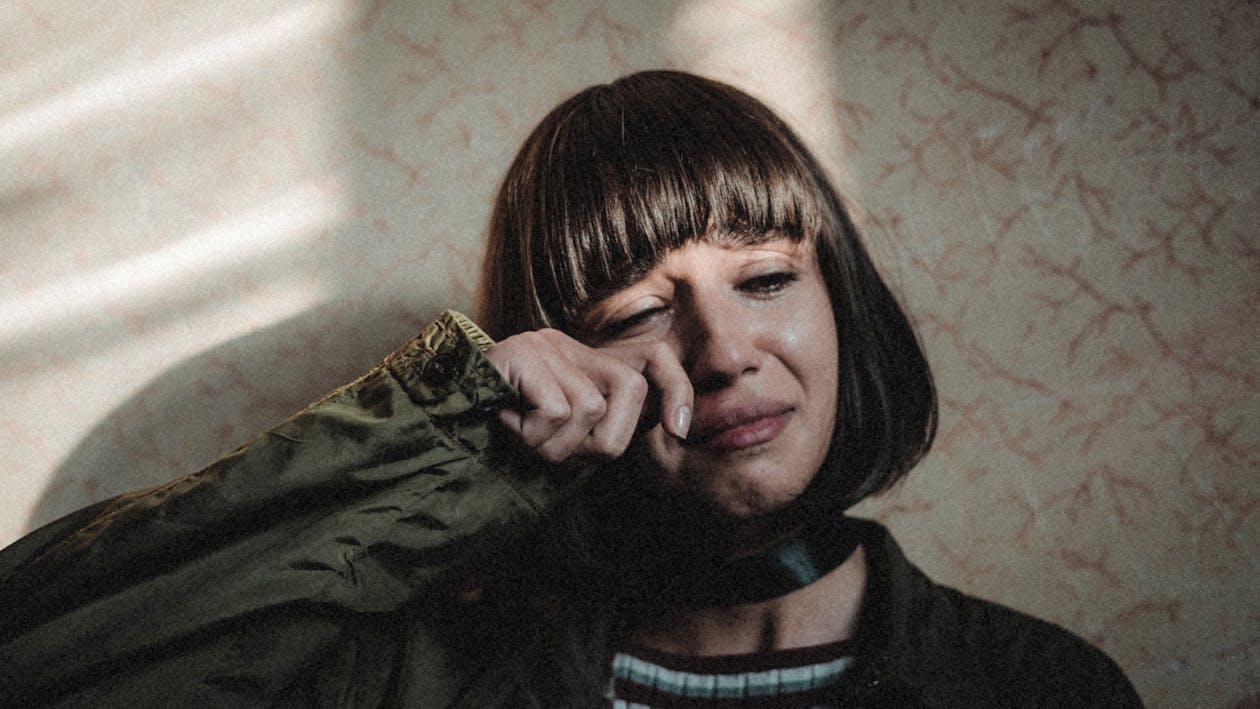 Maryann went through a tremendous amount of effort in planning the event. Two full weeks before the day was to take place, Maryann informed her friends and sent out the invites. There was even a group chat created for everyone to confirm their attendance.
Sad Day for Maryann
Christian Zamora, who goes by the user name 'Kidalloy' on TikTok, took a video of his girlfriend, Maryann's, Friendsgiving table. In the video, you can see a distraught Maryann, sitting alone at an elaborately decorated table. Christian pans the phone over to the giant feast his girlfriend had been cooking that day. Maryann spent the entire day decorating her basement and preparing the food for her closest friends. However, instead of showing their appreciation, they all ignored Maryann and stood her up.
Christian noticed how upset his girlfriend was, and attempted to make her smile. Sadly, none of his efforts made a difference. She was heartbroken and felt betrayed.
Christian's video quickly gained views, and currently, over 15 million people have watched it. Questions started coming in, asking if Maryann was okay, and what happened with her friends.
"My girl and her friends decided to throw a Friendsgiving like two weeks in advance, they were planning this for two weeks," he said.

"They were planning everything, everything was all set — the date, the time, and everything. When the day came and no one was answering the group chat. No one was texting or calling, but in her mind, she thought everyone was running late. When it hit the three hour mark, she was like, 'Yeah no one's gonna come.'"

TikTok / @kidalloy
Christian was driving to Maryann's home when she phoned him and explained what happened. That's when he had a brilliant idea to save the day.
Read: Woman Asks If It's Wrong To Require Partner To Learn Basic Chores Before Moving In
Saves the Day
Christian immediately phoned up his own friends and asked if they wanted to fill the empty seats.
'She called me and told me what happened so I started heading over to her house. On the way there, I called my friends. I told my friends, "Hey, are you [open to] coming to my girls Thanksgiving?"' he said.

'They were more than gracious enough to come. They all came and brought stuff. It's like she had her own Friendsgiving, there was a happy ending to it. She wasn't upset, she wasn't mad, she was kind of disappointed about her actual friends not showing up but other than that, she still had great company and she still had a great time.'

TikTok / @kidalloy
Maryann commented in the video that since that Friendsgiving day, she has cut ties with those who stood her up.
"But it was a great night, his friends and his brother showed up. We had a great time," she said.

"They brought drinks and stuff, it was a fun night. I was disappointed at the time but it turned out to be a really good night."

TikTok / @kidalloy
Plenty of people were happy to apply to be Maryann's friend after watching the videos. Some even commended Christian for being an incredibly sweet boyfriend.
'Honey, I'm so sorry this happened to you. Your setup looked awesome! Shoot, I woulda turned up with you in a heartbeat if I was your neighbor,' a commenter wrote. 

Another replied, 'The worst thing people do is not call or text saying they're not coming. If they didn't want to go, they could've been honest.'
'She just made 1000+ real friends on here,' another viewer remarked.

Someone else said: 'Sweetheart this was good practice for when you have friends who are worthy of you and your hosting skills.'
Keep Reading: Store Clerk Kicks Out Poor Little Boy Who Wants to Buy a Doll for His Dying Mom
Sources
"Woman is left close to tears after spending WEEKS planning a massive 'Friendsgiving' dinner and not one of her pals showed up." DailyMail. Lillian Gissen. November 26, 2021
"Woman devastated after no one shows up to her 'Friendsgiving'" NY Post. Shireen Khalil. November 27, 2021.
TikTok. Kidalloy.