One woman's journey from being a pregnant teenager, to losing her husband ended with a very interesting silver lining. After keeping a secret for more than 30 years, the truth finally came out.

Janice Hoy ended up pregnant at the age of 17. Her boyfriend at the time, Earl Strong, wasn't too sure if they would last the test of time. A young Janice was concerned about being an unwed single mom before she turned 18.
Living in Courtice, Ontario, Canada in 1987, meant that abortion was not yet legal. Adoption was the only avenue Janice and Earl could consider. So, after Janice gave birth to a healthy baby boy with flaming red hair, she put him up for adoption. The paperwork was filed, and Janice made one request. She asked that her name be left visible for her son to one day find her if he chose.
"I'd go several times a day. I'd sit with him and I talked to him. I told him that I was just a kid mysel and that I was sorry and that I loved him. Sitting there, I told the baby that if he ever wanted to find me, I wasn't going anywhere. I wouldn't change my name. And I hoped that one day he would want to find me."

CBC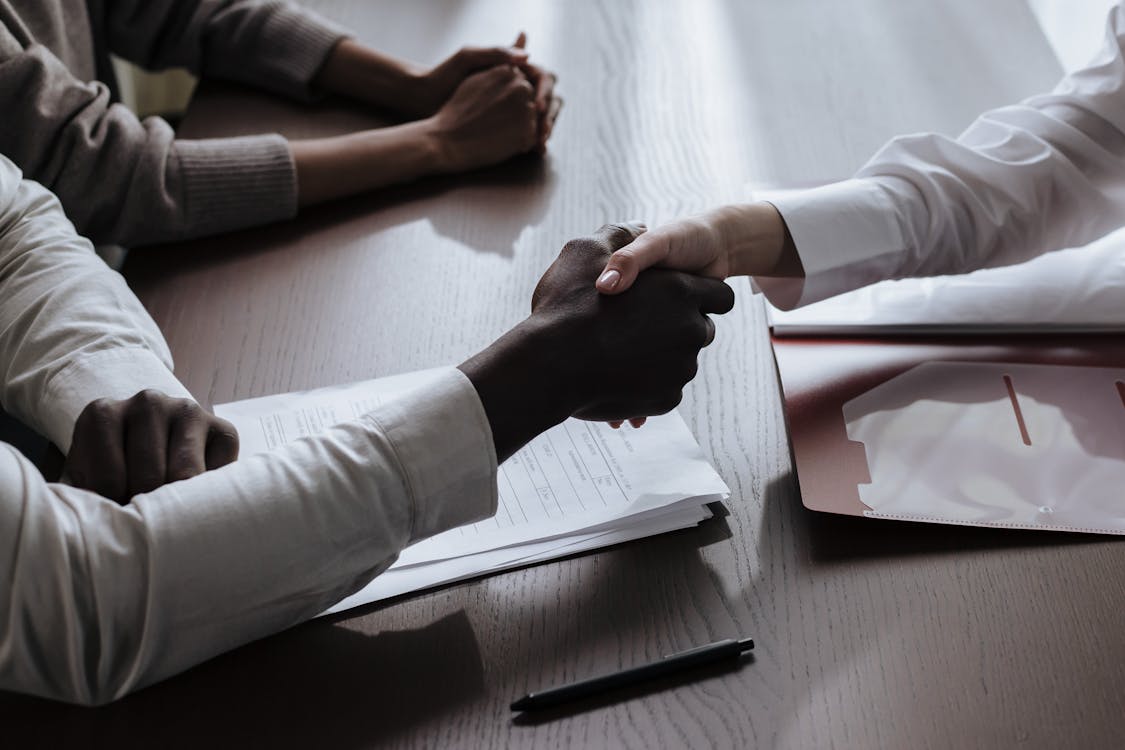 30 Years Later
Despite their original fears, Earl and Janice stayed together for the long haul. They ended up getting married and had 3 more boys who they raised together. Brock, Brody, and Blake were about to find out they had another sibling.
Advertisement
Earl and Janice never told anyone about their first child. According to Janice, it was "their dirty l little secret." In 2009, Janice registered her name with the government. Hopefully, this would allow her son to find her if he ever tried.

9 years later, an unexpected tragedy took Earl's life. Sadly, he drowned in a snowmobile accident after crashing into a lake. Naturally, Janice spun into a deep depression. Her therapist said she must confront two great losses in her life- the relinquishing of her son, and the death of her husband.
After filling out the government forms and dealing with her losses, Janice received a birth certificate in the mail. The name on it read Kevin Ferguson.
Joining the Family
Janice was able to send Kevin a message via a government counselor.
Advertisement
"Hello, I'm your birth mother. I've been waiting my — your — whole life to hear from you. I hope you'll text me back."

CBC
"I had been waiting for this message my whole life," said Kevin Ferguson. "So many questions go through my head. Who are you? Where are you from? What's our background? Do I have siblings?"

CBC
Kevin and Janice continued to keep in touch. One night Kevin was invited to a public family dinner at a local restaurant. As soon as they laid eyes on Kevin they knew he was family. The resemblance was uncanny.+

Read: Mother Secretly Gives Daughter up for Adoption — Father Finds Out and Fights to Win Her Back
Advertisement
"It was like I was looking in a mirror," remembered Blake. "It was shocking. I was looking at my long lost brother. He looked like my dad, spoke like my dad, and even acted like my dad. And I looked at Kevin and his horrible facial hair and how short he was, and I was like, this is my dad 2.0. It just gave me this warm, fuzzy feeling in my belly, like, he belongs. This is a last parting gift from my dad to me."

CBC
Janice is thankful every day she was able to meet Kevin and include him in her family's life.
Advertisement
"My dirty little secret, it turned out to be one of the biggest loves of my life. He was the best thing I ever did. He's a blessing, and the part of my heart that was missing is returned."

CBC
Keep Reading: Father who never stopped searching for abducted son reunited after 24 years
Advertisement
Sources
"She lost her husband, then found the son she placed for adoption 3 decades earlier." CBC. Alisa Siegel. December 31, 2021