Celebrities can seriously work their magic in the simplest of ways and it calls upon our curiosity like a moth to bright light. When the possibility of love matches occurs, the media are not far behind, and there are suddenly experts of love and relationships within each of us. Drew Barrymore and Keanu Reeves might not be in a relationship, but their connection has caused some sparks of curiosity to fly out and catch our attention, along with the rest of America.
Drew Barrymore and Keanu Reeves
Since they starred in their first movie together, both actors have made quite a name for themselves, having landed major roles in very popular movies. For Keanu Reeve, it was his role in "The Matrix" films. With the massive following he created there, he managed to maintain his good name as an actor and landed a few more big roles to play, like the film "John Wick" and "The Lake House." Drew Barrymore, on the other hand, had roles in films that ranged in the genre, the more popular ones were her romcoms like "50 First Dates" and "Never Been Kissed". The movie that made her the most famous was definitely "Charlie's Angels." The two managed to maintain their friendship over the years and eventually got the chance to meet up on Drew's talk show later on. 

Read: Robert de Niro Demanded Lover to End 2nd Pregnancy after She Terminated Her 1st Pregnancy
Advertisement
Drew Barrymore's Sweet 16
Since they first starred in "Babes I Toyland," the two managed to maintain a close friendship. Keanu got to take a trip down memory lane with Drew on her talk show known as, The Drew Barrymore Show. They shared some hilarious stories that they remembered from their youths, including the time when Keanu had given Drew a ride on his motorbike when she was only sweet 16. During their episode on the Drew Barrymore Show, Drew asked Keanu.
Advertisement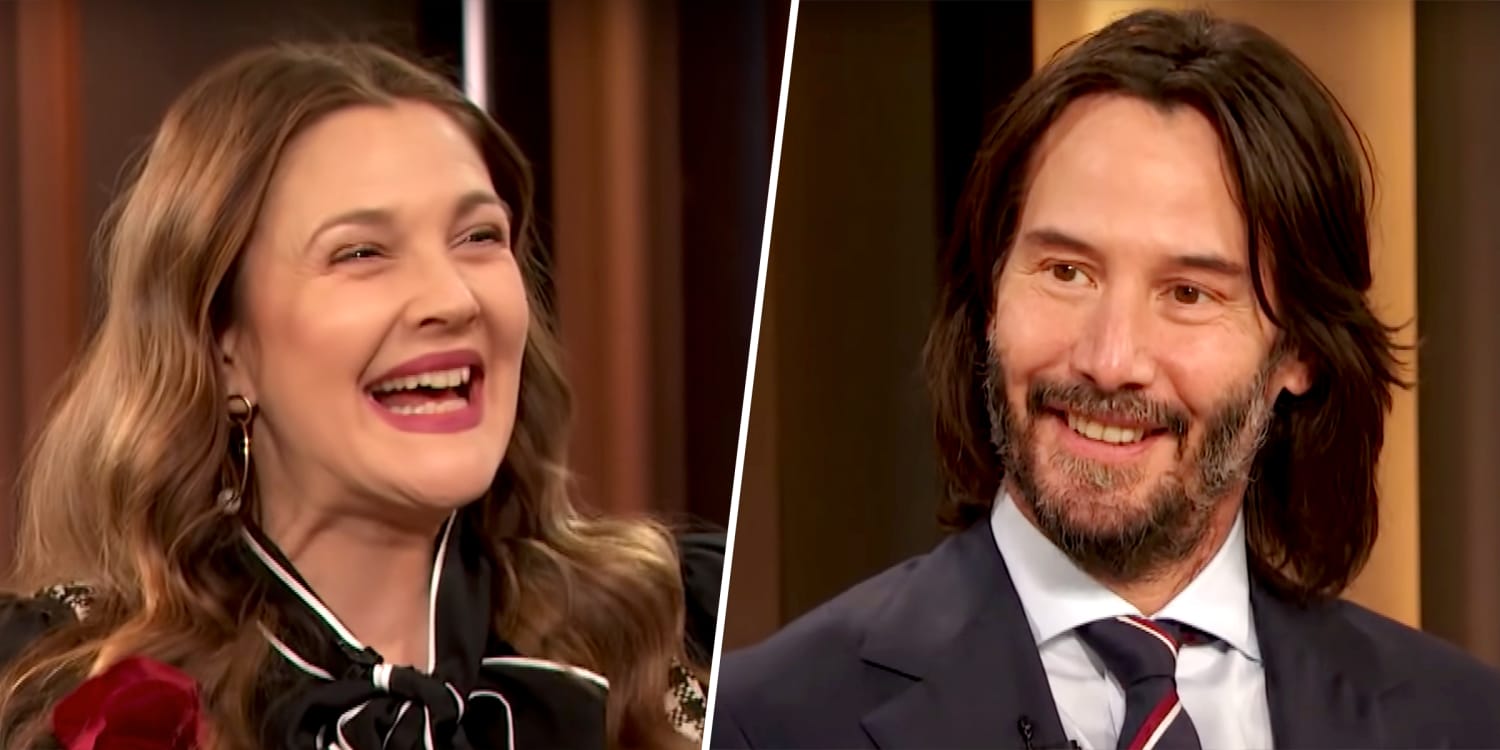 "Can I take it back to a memory that I have with you?" Keanu agreed and she continued. "I was at this club and it was my 16th birthday and you came in – this is the memory I have of it, if you have anything to add or change please let me know – and you walked in and you grabbed my hand and you took me outside and you put me on your motorcycle."
Report say that Keanu seemed to have one of those light-bulb moments as we too remembered the night. He could not help himself because he let an, "Oh my," escape his lips, but he let Drew continue with her version of the story. She said.
Advertisement
"And we drove at the warp speed of my life. We went, and you took me on the ride of my life. And I was so free; I was such a free human being. It was just this moment where I just remember loving life and being so happy, and I hold it so dear because the older we get, the harder it is to get that feeling."
Reeves Seems to Be a Daring Romantic
This is not the first story of Keanu Reeves charming the ladies with his speedy two-wheeled vehicle. Drew Barrymore aside, The famous Sandra Bullock too! Well known for playing roles in many a movie like "Miss Congeniality." According to Sandra, who shared a memory she had from many years back, Keanu Reeves had rocked up at her house randomly following a conversation they had had about truffles and Champaign. Reeves was determined to give this actress her first taste of the combination, so, he drove all the way to her house on his motorbike with some champagne, truffles, and flowers to top it off.
Advertisement
According to Sandra, she let him into her house and they shared the champagne and the truffles, but Reeves apparently had a date he had to get to, so he hopped back onto his bike and was off. "When I first met him, I would spend as much time as I could filling a silence, just to feel comfortable. And the more I jibber-jabbered on, the quieter he would get. And I thought, 'I don't understand what's happening! He's looking at me with eyes of confusion. He's quiet. Did I say something to offend him?' And then a day or two later, he would arrive with a note or a little package. Saying, 'I thought about what you said', and he would have his response"
Keanu seems to be the kind of guy who likes to think long and hard before he replies. No wonder he has the ladies all confused, yet interested at the same time...
Advertisement
Keep Reading: Jennifer Aniston was left out of her estranged mom's will, despite paying her medical bills before she died
Advertisement
Sources
Advertisement
"Drew Barrymore Recalls Sweet Gesture Keanu Reeves Gave On Her 16th Birthday." Ladbible. Anish Vij. December 21, 2021.
"Drew Barrymore says Keanu Reeves took her on a motorcycle ride. 'drove at the warp speed of my life' for her 16th birthday." Insider. Libby Torres. December 21, 2021