A mother's worst nightmare – their child being accidentally locked inside of a car, unable to get out. But not for this little guy, he thought being stuck inside his mom's vehicle was hilarious, keeping the firefighters very entertained when they rescued him!
Shopping trip gone wrong
In 2017, after a grocery shopping trip in Bude, England, with his mom, Kirsty Green, 14-month-old Brandon Emery found himself in a rather compromised position. Kirsty was unpacking her shopping into the car's trunk when suddenly, the worst thing happened…
Advertisement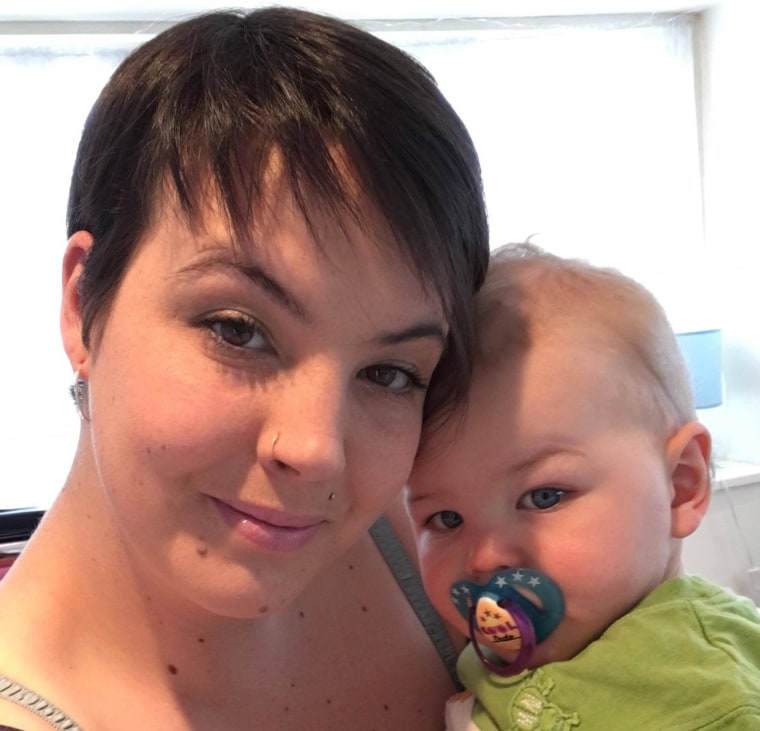 Kirsty shut the trunk of the car with the keys still inside. You can guess what happened next. At that moment, little Brandon managed to push the power locks. Essentially locking the car and trapping him inside, and her out.
Advertisement
Speaking to CBS News Kirsty said:
Advertisement
"So I opened the car and the boot [trunk] and put Brandon in the car, placed my keys down in the boot and unloaded the shopping. Not having a second thought about the keys I closed the boot and could see that Brandon had climbed into the front of the car and was happily playing with the steering wheel."
Baby rescue
Thankfully, the temperature was not too high that day, so the risk of overheating was not too much worry. Another shopper called the police non-emergency number and they waited for help to arrive. Soon, firefighters were there to save the day and rescue little Brandon.

This is when Brandon decided to put on a little show. He started playing with the steering wheel and laughing as if nothing was wrong at all! As the firefighters attempted to pry the car's door open, Brandon reached for a coin and put it in his mouth. Obviously a choking hazard, the firefighters sprang into action!
"Brandon decided to put [a coin] in his mouth," the firefighters ditched prying the door open and swiftly smashed through the rear window to retrieve Brandon — unscathed from the ordeal."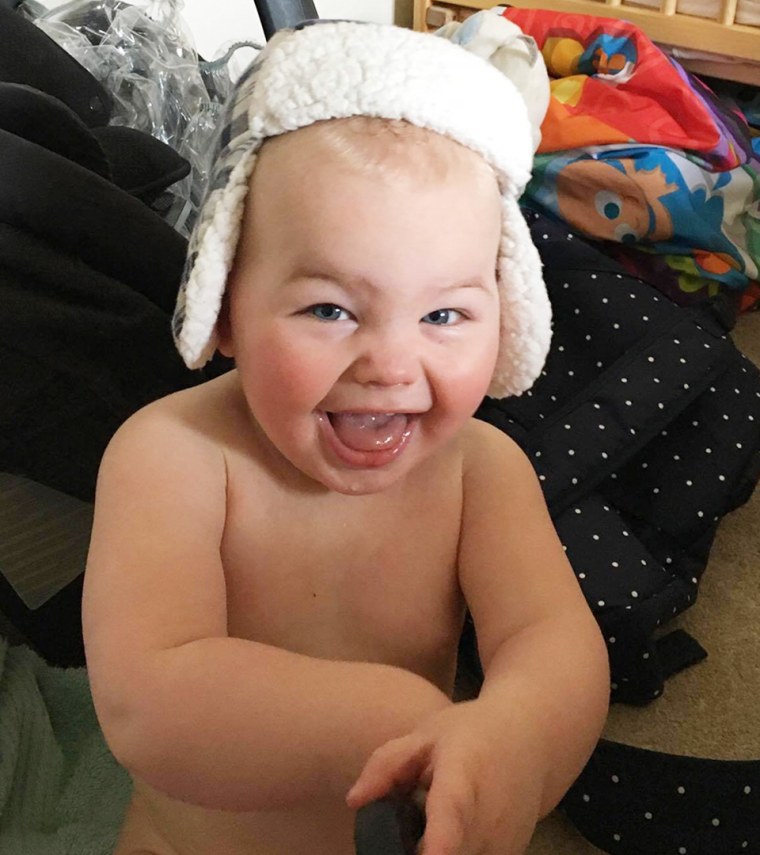 Posting on Facebook, Kirsty thanked everyone involved:
Advertisement
"Thank you to the amazing guys who rescued my cheeky monkey after locking himself in the car today at Bude Lidl! He was clearly traumatized by the whole ordeal, "[The firefighters] were amazing, and I think just as much as they were keeping Brandon entertained, he was equally making them laugh"

Kirsty
"It was just brilliant how unfazed he was by the whole thing. Really, he seemed very entertained by the fact that there was a whole group of strangers staring into his mum's car."

firefighter Matthew Wonnacott
Keep Reading: Toddler with Birth Defect Melts Hearts After Showing his Dog he can Walk
Advertisement
Sources:

1. "Toddler locks himself inside car, laughs as 5 firefighters desperately try to free him" CBS News. May 2, 2017.
Advertisement