The hardest part of marriage is realizing that sometimes they don't work out. There are obviously ups and downs, and some things can be worked out. However, some things are just unfixable. When Tia Doyle sent her story to LoveWhatMatters, she explained why it's better to leave than to stay in a loveless marriage. Because, after all, what is a marriage if there's no love between each person?

Her story begins by sharing what transpired and what made her reach the most painful decision of her life.
"I spent nearly 12 years with a man I probably never should've married. He never physically hurt me, but he left me feeling very unloved and undesired. I thought if I just loved harder, tried more, and focused on the positive, it would get better. But it never did. He never touched me. He always worked late. We fought about my weight, about my goals and aspirations, and about money. I can't tell you how many nights I cried myself to sleep. I finally found the strength to leave in March.

Tia Doyle – LoveWhatMatters
After battling with the guilt of causing someone she loved any pain at all, Tia found a way to heal. Every single day for a few months after she left her husband, all she felt was pain. It was a normal experience for her to question if she did the right thing. Especially when her ex would reach out to her and ask for another chance. But, Tia made up her mind and eventually was ready to fully move on.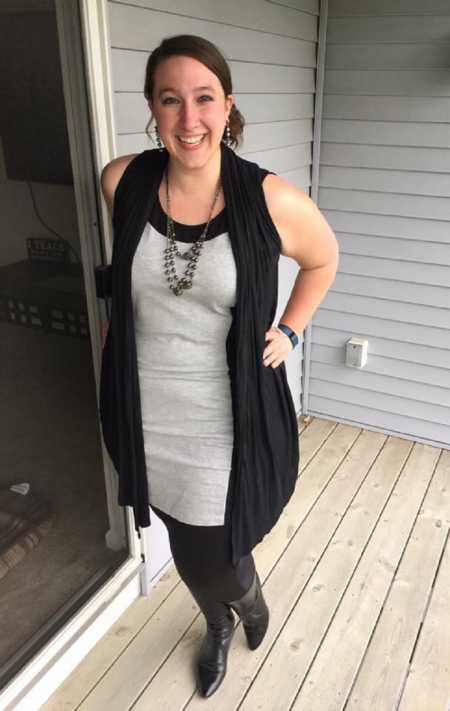 Moving on and Finding More
Tia started searching on Tinder for a friend, and maybe more around May the same year she left her ex. Her friends were asking why she was in such a rush to move on. But, Tia had been alone for a long time… 12 years to be exact.
Advertisement
"While it may be difficult for others to understand, I had felt more alone in the last three years of my marriage than I ever could have explained. I was ready for a real relationship."

Tia Doyle – LoveWhatMatters
It wasn't too long until Tia received a message from Adam. They had an instant connection and made plans to meet up one day soon. However, Adam's schedule was crazy and it conflicted with Tia's on most days. Eventually, they were able to connect in person and the sparks were flying. They talked about their families, and Adam explained he was one of 9 kids. To keep track, Tia wrote his family tree down on a napkin. They also discussed their thoughts on divorce, since each of them was previously married.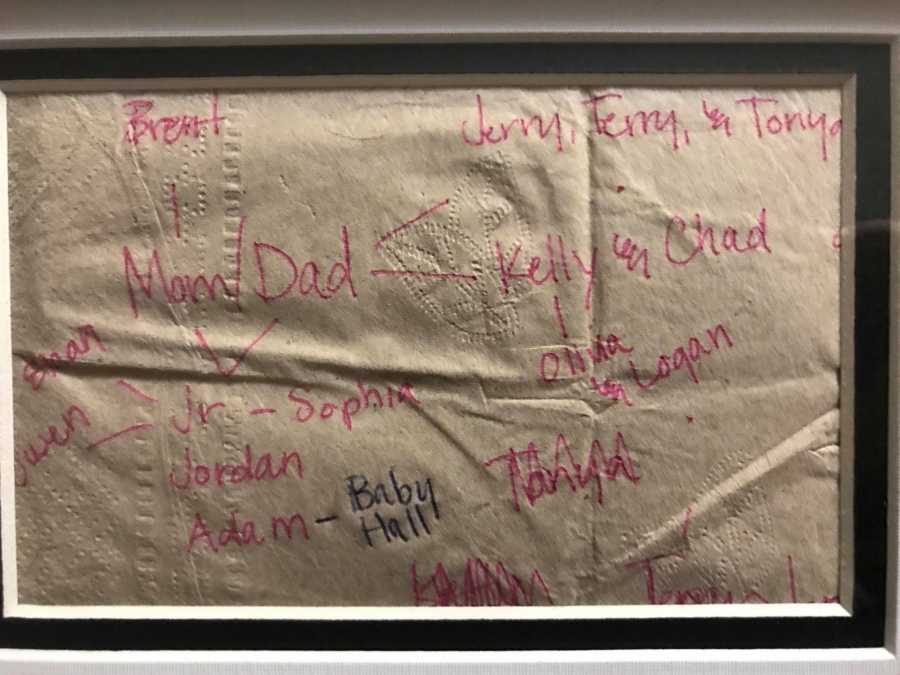 "The way we saw it, our marriages kept us in awful relationships because we didn't want to go through with divorce. I wanted to be in a relationship where the other person truly wanted to be there, and if they ever found that they were no longer interested, I wanted them to be able to leave freely."

Tia Doyle – LoveWhatMatters
Tia and Adam continued to date and meet up when they could for the next several months. In November of the same year, Tia's divorce was finalized. She and Adam eventually moved in together in April of the following year and had high hopes for the future.

Read: If Your Husband Can't Accept Your Body, Throw The Whole Husband Out
The Right Path
It was only a month after moving in together when Adam and Tia were talking about having children and starting a family of their own. It was one of Tia's dreams to have that kind of connection with someone she truly loved. It wasn't long until her dreams came true.

By October, Tia found out she was pregnant. She used the napkin from their first date to subtly tell Adam the good news. It was a short 9 months later when Tia gave birth to their beautiful baby girl.
Advertisement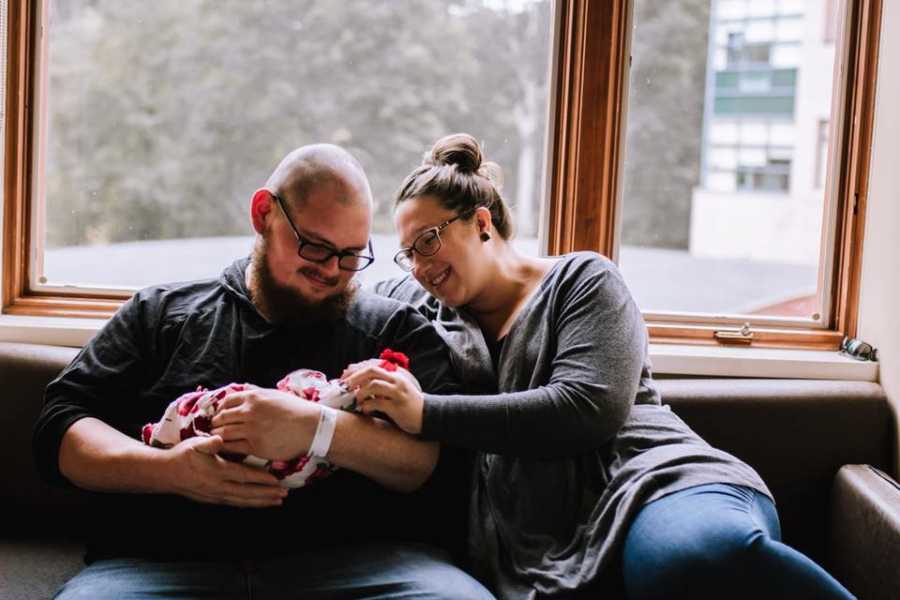 "Life changed drastically, but the one thing that remained a constant in my world was Adam. He never wavered. He continued to show me love and support, despite our world turning upside down. He worked 12-hour shifts with only every other weekend off to support us. He continued being his incredible self."

Tia Doyle – LoveWhatMatters
After a few months, the couple had more good news. Another baby was on its way! Tia was pregnant again and couldn't have been happier. Adam was also thrilled about the news.
Advertisement
Never Settle
Tia looked back on her previous marriage and realized how drastically different the two relationships were. One was distant, cold, and painful every moment she was in it. The other kept her feeling grateful, loved, and truly connected to another person.
Advertisement
"He came home at 8 a.m. this morning, kissed me good morning, kissed my pregnant belly and got our baby girl up so I could sleep a bit longer. I woke up two hours later to a homemade omelet waiting for me, and he was singing our baby girl to sleep with country music."

Tia Doyle – LoveWhatMatters
But, the main point Tia wanted to get across was that you never have to settle. There is someone out there who will cherish you like you deserve to be cherished. Tolerating over a decade of a loveless relationship revealed many truths to Tia when she finally met someone like Adam.
Advertisement
"Ladies, there are amazing men in this world. Stop putting up with the B.S. and find a partner who loves and respects you, one who will always put you and your family first. You deserve it!

The greatest gift in the world is having a true partner by your side. If I had known that love like this existed, I never would have settled for anything else. I can only hope that one day every woman will find their own Adam."

Tia Doyle – LoveWhatMatters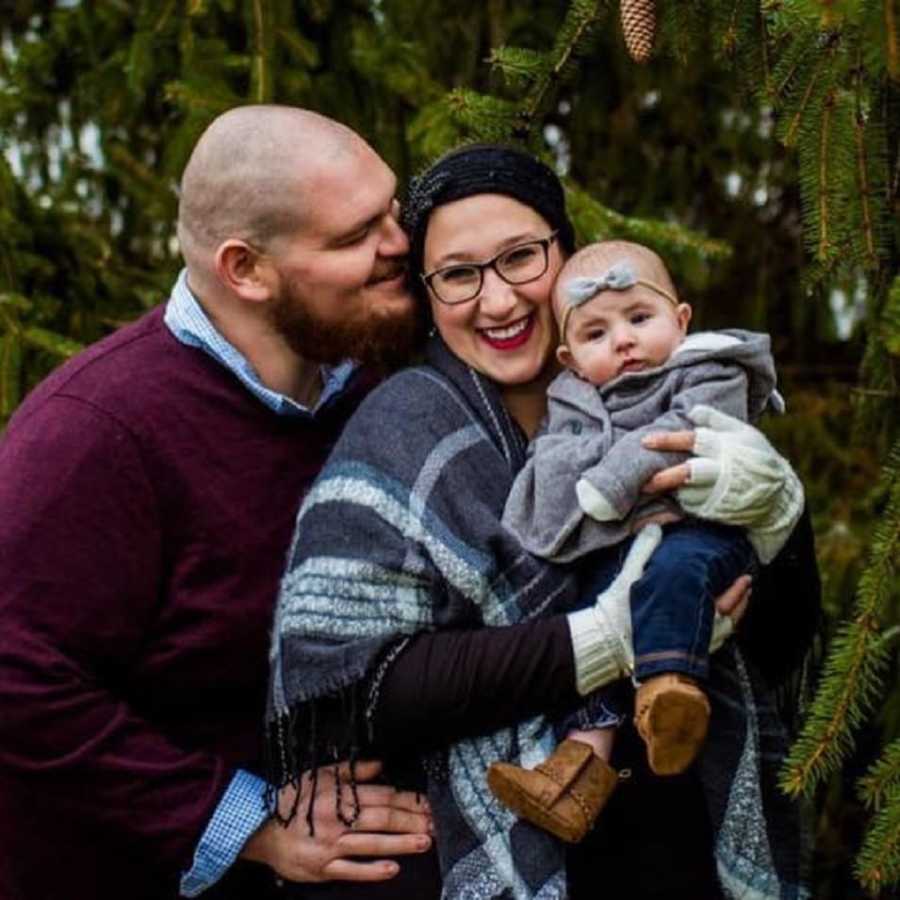 Keep Reading: My Husband And I Left Our Spouses To Be Together. Here's What I've Learned About Love.
Sources:
"'He works midnights. I woke to him singing our baby to sleep. Ladies, there are amazing men in this world.': After spending 12 years with man she 'never should've married,' woman finds partner who 'respects' her" Love What Matters.