Adoption is often the only option that some mothers have. There are many reasons that these women choose to not keep their children, like financial or emotional trauma. Holly Shearer put her son up for adoption when she was only 15 years old. 20 years later he managed to find her and to his surprise, she worked in the same building as he did.
Mother Gives her son up for Adoption the day Before Thanksgiving
On Thanksgiving in 2001, Holly Shearer decided to give her child up for adoption. She met the intended parents, Angela and Brian Hulleberg. The day before Thanksgiving she had to make the hardest decision of her then short life. Fast forward to now, and Holly is 36 years old. GMA interviewed her and asked her about her decision, and she said: 
Advertisement
"He was always on my mind. More so on holidays and his birthday, roller coaster of emotions. I thought about him all the time."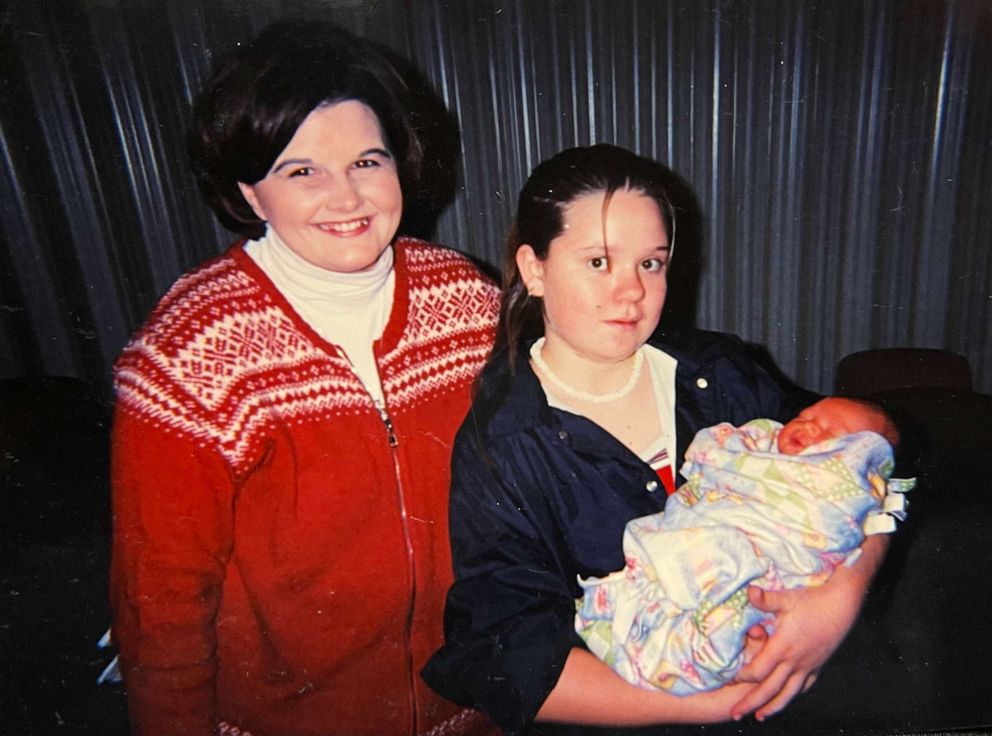 Angela and Brian were so grateful that Holly had chosen them to adopt her son, but they were also aware that she loved her baby boy. "We knew Holly loved Benjamin from the day she handed him to us," said Angela. "She loved him with her whole heart and soul."
Advertisement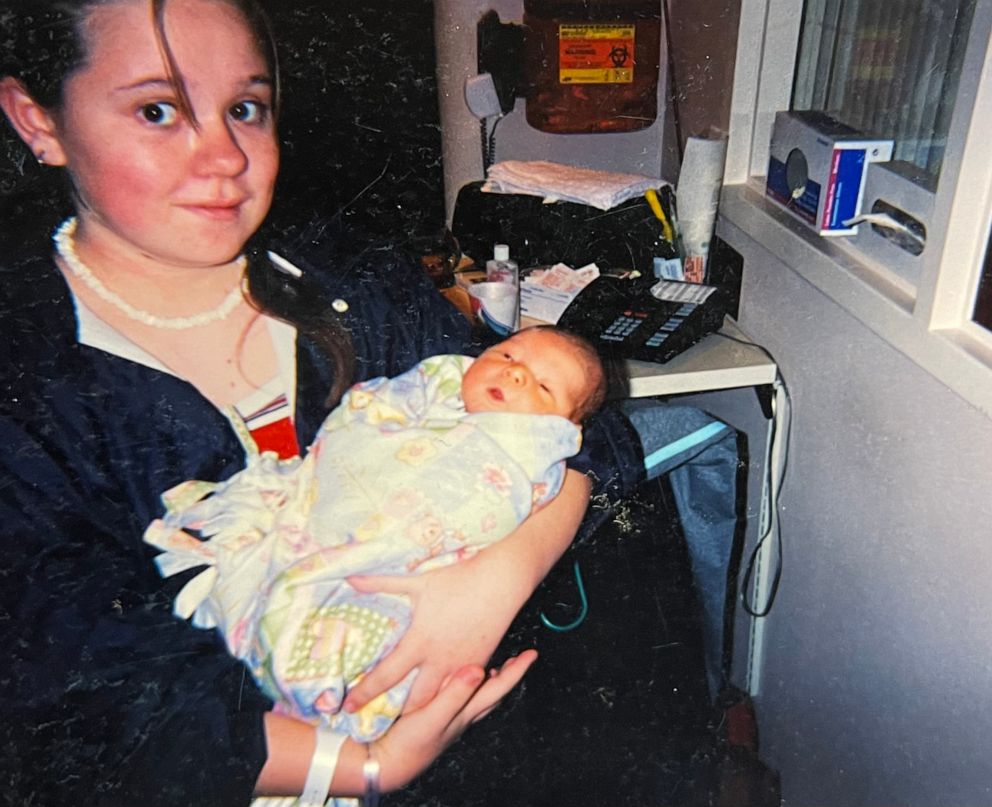 Holly Reached Out to Her Son 20 Years Later
Angela and Brian kept Holly updated on Benjamin's development by sending her letters and photographs. In 2014 she managed to find him with a simple google search and she has been keeping tabs on his life through social media. Eventually, she plucked up the courage to message him on Facebook.
Advertisement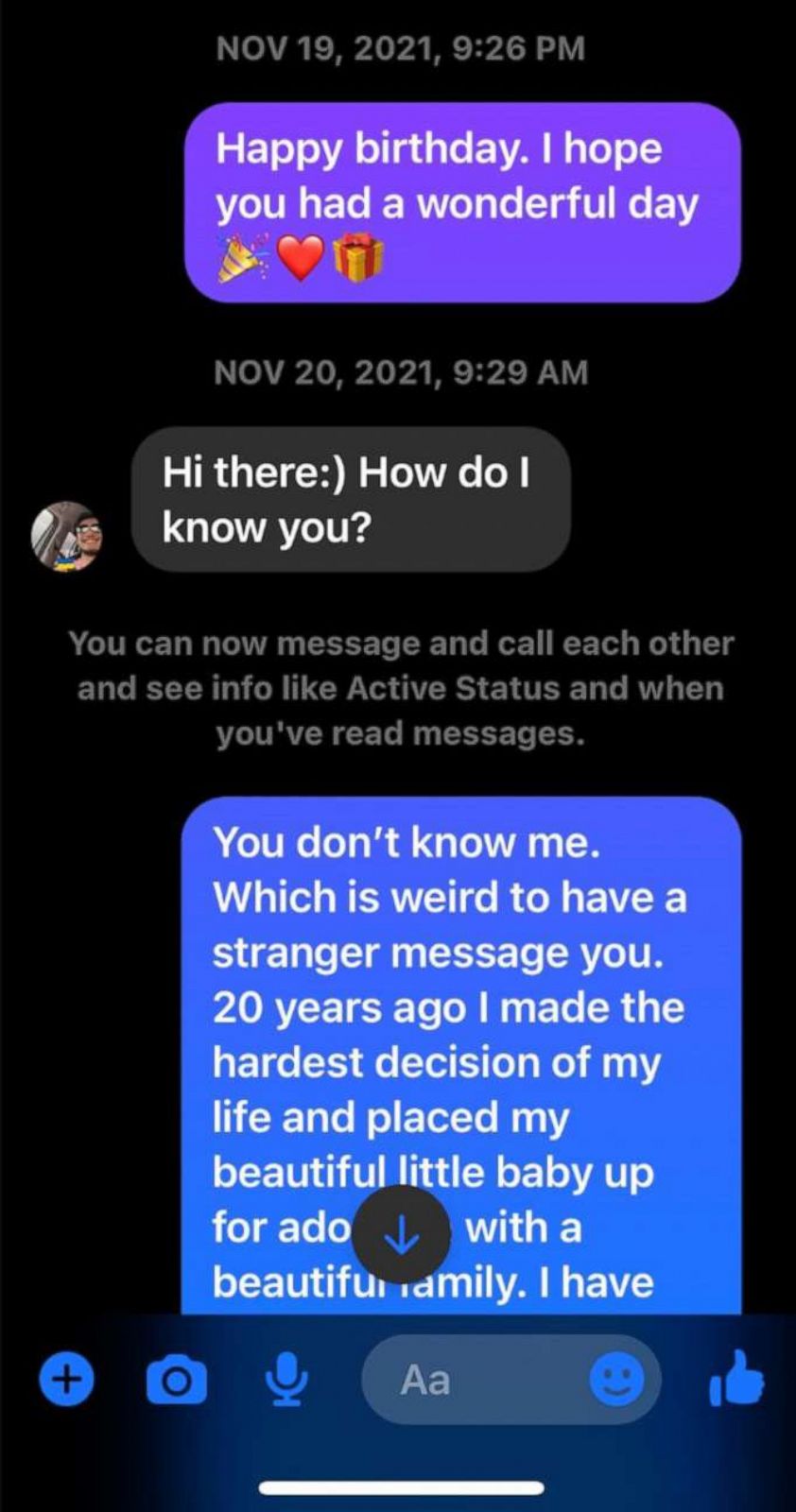 "You don't know me, which is weird to have a stranger message you. Twenty years ago, I made the hardest decision of my life and placed my beautiful little baby up for adoption with a beautiful family. I have no intention of flipping your life upside down. I have thought about you every day and finally had the courage to send you a message. Wishing you a happy birthday."
GMA interviewed the 20-year-old. When they asked Benjamin about the meet and greet with his biological mother, he said: "It was always a very positive conversation. It was my parents either expressing gratitude for Holly or me talking about how I'm grateful for her and how I want to meet her one day."

Read: 13-Year-Old is Forced to Give Up Her Baby Daughter, Reunites with Her 82 Years Later
Advertisement
Benjamin knew He wanted to Meet His Mom
"I kind of grew up wanting to meet my birth mom," Benjamin said. "To talk to her and, more than anything, thank her because I knew that I had been given a really good life, full of opportunity."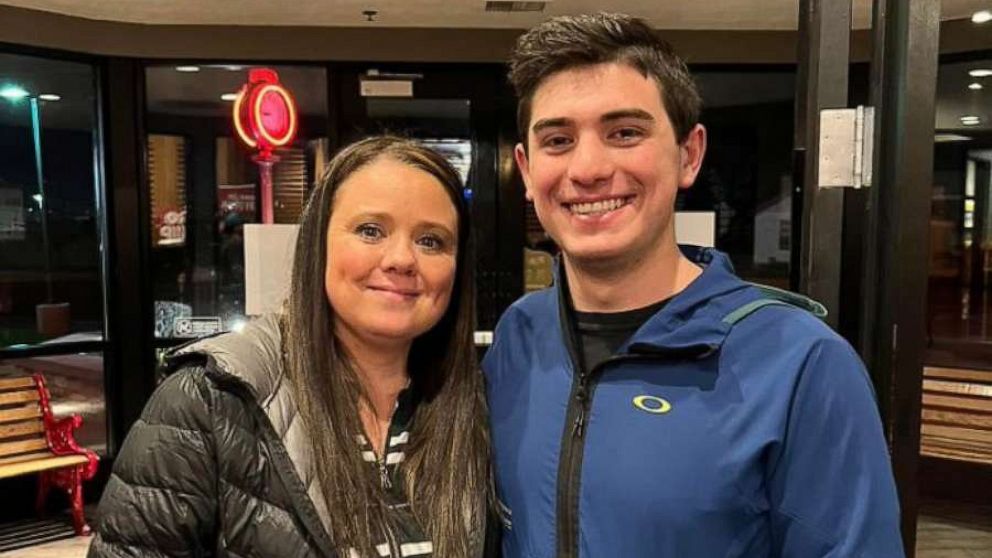 Benjamin and Holly chatted for a while, and they agreed to meet up for dinner the next night, and his adoptive mother joined in. This was when they made another great discovery that shocked them both. Benjamin is a substitute teacher at a middle school, but he volunteers at a hospital. When he mentioned this, he found out that his biological mother also worked at a hospital. The penny dropped when they both mentioned the same hospital.

Benjamin recalled the conversation: "She was like, I work at St. Marks. I was like, I work at St. Marks too." Out the window, I overlook the women's pavilion." Holly said. "He was so close to me the whole time." Holly was so grateful for Angela, and she said: "Words can't even describe how thankful I am for her," Holly said. "She's given Benjamin a wonderful life."