When it comes to kids, one is more than enough for so many of us moms. So much time and energy goes into raising our little ones that we couldn't possibly ask for more. It's easy to think about how hard our job is as parents, but you have to keep things in perspective and think about other people's situations. Case in point, Annie Tupou, an Aussie mom who recently gave birth to twins, making her a mother to 10 children, all under 10 years old. What's so interesting about her story is that she claims she didn't know she was pregnant. She then gave birth to twin girls only 2 weeks after receiving this surprising news. [3]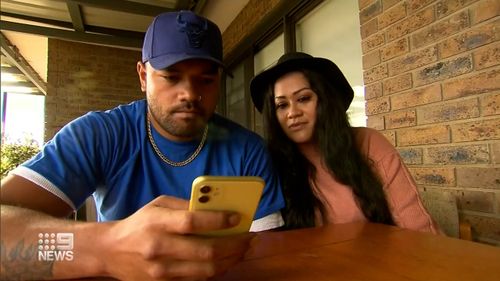 She didn't expect it
When thinking back on her pregnancy, Annie revealed that she "never got dizzy or anything else," before saying, "I sometimes got tired like really drained out sort of thing but belly wise I wasn't showing that much." [1]

Her husband Russell said he did suspect something was going on, but it wasn't until a doctor's appointment confirmed Annie's pregnancy that they knew for sure. In a recent Facebook post, Annie described that she had "posted last week about tying my tubes after baby number nine as I literally found out a week and a half ago I was pregnant, and I was finding out this Thursday what I was having at my ultrasound. Well, I never made it to my ultrasound, did I," she continued. Upon going into labor, Annie said she "reached down and my baby girl's head was half out!!! I got into midwife mode as my hubby was in Sydney for work; I got blankets and towels … and Twin A slid out straight away coming into this world at 3.45 am."[2]

Annie Tupou, Facebook
Read: This Midwife's Realistic Demonstrations On How Big A Cervix Gets During Vaginal Childbirth Are Going Mega Viral
It started almost from nowhere
When she first began experiencing labor pains, Annie believed this to be a result of Braxton Hicks contractions. These false contractions as they are sometimes called, are the tightening of a woman's abdomen that can occur periodically during pregnancy. They help by toning the muscles within the uterus and preparing the cervix for giving birth to a newborn. However, this was not the case and Annie soon discovered these were real labor contractions. [2]
No less than 3 ambulances arrived on the scene at Annie's home to tend to her newborn baby girl. After that, they were promptly rushed to Frankston Hospital. Annie was experiencing extreme discomfort and pain, which she thought was being caused by the remaining placenta. Before she could follow the midwife's instructions to push, a nurse called out a code blue emergency. [3]
At the hospital
Annie admitted at this stage she, "felt like I was in a movie. All these midwives ran into the room and I was like what's going on? And she said 'that's not a placenta that's another BABY!" Although she managed to contain her emotions, Annie said she, "was so shocked I just had another baby!! Twin B was born at 5.45 am so my twin girls were born two hours apart." The newborn twins are reportedly stable after their transfer to Monash Children's Hospital. Annie stated proudly that, "It will be a long road to recovery but they're here and now I have 10 kids under 10, five boys and five girls – my family is complete," and expressed her gratitude to the paramedics who came in her time of need, "These two gentlemen were my backbone and never left until Twin B was born, I'm so thankful to them." [3]

Annie Tupou, Channel 9 News
Annie wanted to send them gifts as a token of her appreciation for the love, dedication, and professionalism they demonstrated by going the extra mile. The newborn twins were named Tilila and Leylani and could still be in hospital care for a few months. [3]
Keep Reading: A 23-Year Old Mother Made History With A Birth That Apparently Only Happens Every 480 Years
Sources
1."Mother of Eight Doesn't Know She's Pregnant and Gives Birth to Surprise Twins." Newsweek. April 29, 2021
"Victorian Woman Who Didn't Know She Was Pregnant Gives Birth To Twins." Lad Bible. April 28. 2021
"Victorian mother-of-eight now a mum of 10 after unknowingly giving birth to twins." 9News April 27, 2021