A Secret Life of Mom Highlight Story: Sometimes there are stories that are just too memorable, too beautiful, or too touching to keep locked away. That's why we scour the archives and bring some of them back to experience again. They may make you smile or shed a tear, but they're always meant to add a little something to your day.
Having a baby changes your life completely. The moment that child is conceived, your world starts to change. But things change even more when the baby arrives. Having a completely healthy child is something we all hope for, and a child without special needs is difficult enough to look after. Having a baby with a disability is a whole other ball game. This is a story of the unbreakable love one father had for his son.

In 2015, Little baby Leo was born with Down Syndrome. As you can imagine, this could be quite a shock to parents who were not expecting a child who is different. But when Samuel Forrest saw his baby for the first time, there was no doubt in his mind that he loved him and wanted him. Sadly, Leo's mother did not feel the same way. However, there was a reason for her to feel the way she did.

Samuel is from New Zealand, and at the time of his son's birth, he and his wife Ruzan lived in her home country of Armenia. The couple had no idea that their baby would be born different, and Samuel had no idea of the incorrect and uneducated assumptions his wife held at the time. Samuel recalled what happened on the day his son was born.
"This pediatrician walks out of the room with a little bundle — that was Leo. She had his face covered up and hospital authorities wouldn't let me see him or my wife. When the doctor came out, he said 'there's a real problem with your son.'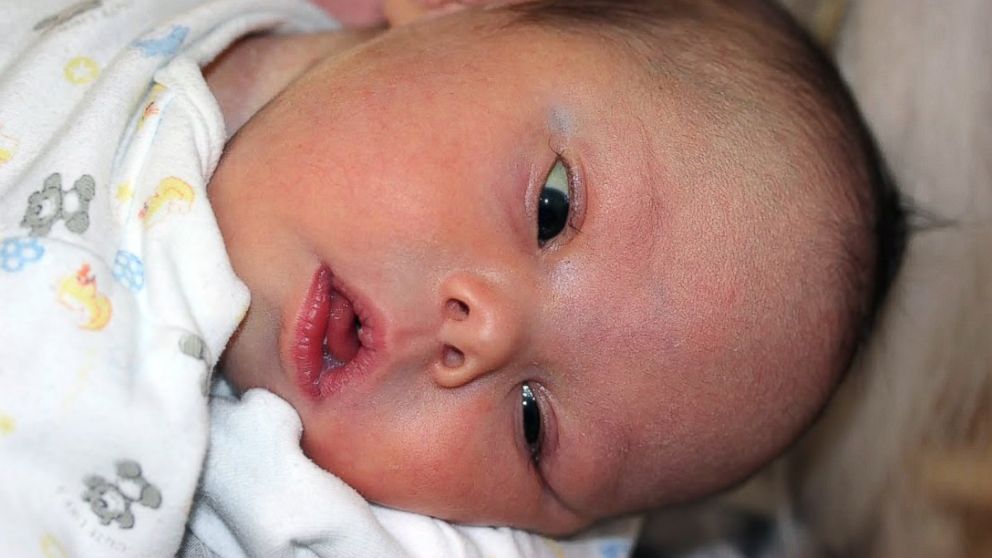 Samuel did not care, he wanted to keep his baby
At first, there was some shock, but once Samuel held his baby boy in his arms, he was filled with love. Unfathomably, his wife had other plans, according to reports.
"They took me in see him and I looked at this guy and I said, he's beautiful — he's perfect and I'm absolutely keeping him."
Samuel says that his wife gave him an ultimatum. He was told to choose between her or the baby. He claims that he chose Leo and that his wife refused to speak to him about it. She was ready to get divorced. According to Samuel, he and his wife did not have any chance to speak. He did not want to lose her but had no choice. This is when he decided he needed to get back home to New Zealand. This is where he would have support from loved ones.

Similar: Baby Girl With Down Syndrome Is Adopted by a Doting Dad After Being Rejected by 20 Families
The couple split, and Samuel decided to set up a Go-Fund-Me to help him get back home with his son
Samuel did not have the funds and means to get home. He hoped to be able to raise the money to be able to leave Armenia. What the young father did not expect was the complete and utter support from strangers, who helped him raise over $500,000 (U.S.)
"This really came out of the blue for me," he said. "I don't have a lot, I have very little in fact. The goal is to raise enough for a year so I can get a part-time job so Leo doesn't have to be in daycare and I can help care for him. He's lost a lot in two weeks. It'd be different if he had his mommy."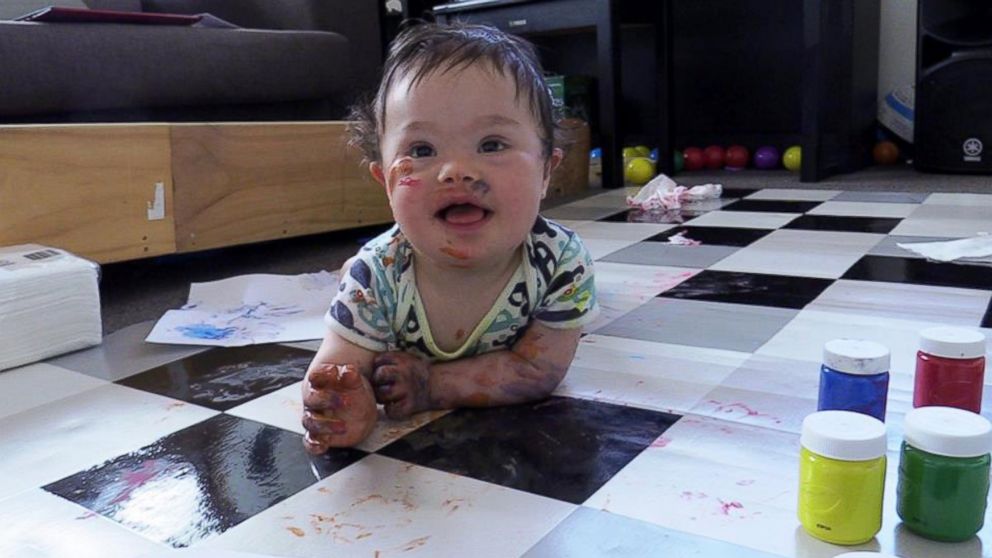 Samuel says the support was massive and far surpassed anything he had imagined. He was now able to take his son home. According to reports, however, Ruzan and Samuel rekindled a few weeks after splitting.
"It was pretty clear that the main things were cultural and huge pressure. About three-and-half weeks later, Ruzan got in touch with me through a friend and we ended up having a candid conversation through Skype. I finally agreed to meet her and she held little Leo for the first time."
The family is together again
Ruzan left her home to move to New Zealand to be with her husband and their son. Ruzan reportedly told ABC News that she was glad her family had given her another chance.
"At first I was very, very scared because I didn't know what Down syndrome was like. Doctors said he would be like a vegetable. It was very scary. I think I was also very selfish and then there was depression it was] all of that together," she said."I read all the comments and there were some positive comments, but now when I look back, [they'd say] 'Why would you leave your child?'."Also, I didn't like the feeling, it was really bad. I thankfully forgot about it. Now I am very grateful my family gave me a chance because I don't know what I would do without them.

"I love him [Leo] very much. One year ago, I couldn't imagine life with him and now, I can't really imagine my life without him. He's changed me so much. I can say I'm a different person now."

Ruzan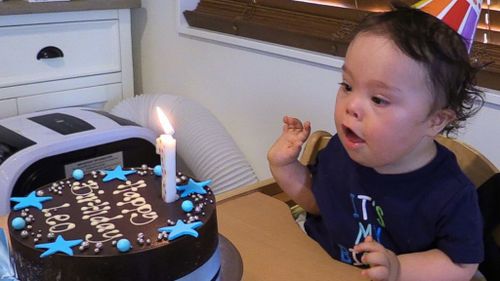 While this story is from several years old now, we hope that Samuel and his son are doing very well.
Keep Reading: Dentistry Student Shares Touching Story of Being Raised by Father with Down Syndrome
Sources
"Couple who almost divorced after birth of baby with Down syndrome can't imagine life without him." Nine News. January 22, 2016
"Dad Refuses to Give Up Newborn Son With Down Syndrome.' ABCNews. February 6, 2015
"Dad Who Refused to Give Up Son With Down Syndrome Speaks Out a Year Later." ABCNews. January 21, 2016