For the most part, discovering something as exciting as hidden treasures is a once-in-a-lifetime occurrence. Moreover, some people never even come across anything at all. However, one Reddit user, and their family, inherited an old building. Although not unusual, what is unusual is the building happened to house some pretty spectacular secrets. Shared ten years ago, the post went viral after sharing their unexpected discovery.
Reddit user oktober75 lives in America and along with a few other relatives, inherited a building with hidden treasures inside. They shared several images of their discoveries. The hidden treasures were something out of a history book. Each item has been left untouched and safely hidden away until now.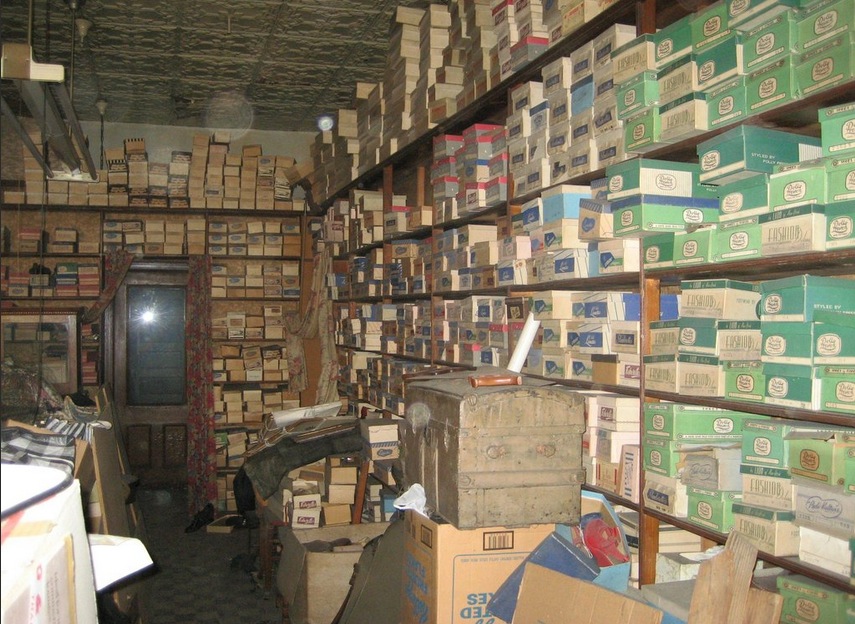 The location of the building with the hidden treasures is unknown so as to discourage break-ins and vandalism. Regardless of how old the hidden treasures are, they're still incredibly well preserved and in great condition. They have gathered dust but till appear to be intact and colorful. In fact, they're in such good condition that many of the brands are still recognizable. Some even still in production, such as Converse.
"My grandparents were known for hoarding. My guess is they went with the mentality ''it will be worth something someday.'"

The OP explained, adding, "That day came and went."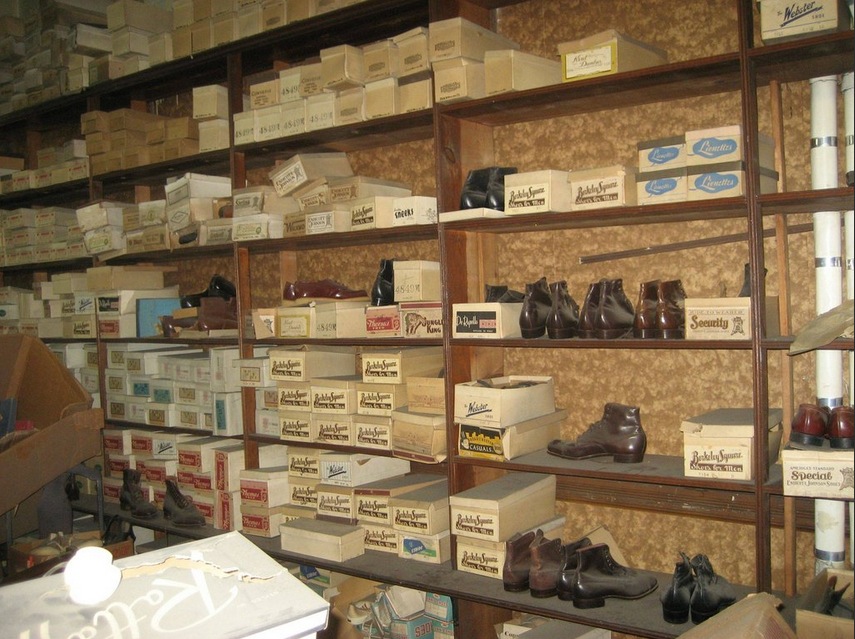 It's not clear yet, how much these shoes are worth. However, they're estimated to be worth quite a bit for their vintage appearance and current condition. Little else is known about the building. Alternatively, it closed down years ago when the grandmother became ill. No one else in the family was up to the task of running the business. Furthermore, Reddit user Oktober75 also disclosed that their family may, in the future, release more details about the building and its hidden treasures.
Interestingly there are a number of people who've reported discovering hidden treasures. Whether inherited or purchased, buildings house all sorts of magical secrets.
Some people with unique jobs, like archeologists, regularly explore and discover hidden treasures. They visit excavation sites all over the world. However, some people have found hidden treasures closer to home or even in their own homes.
For example, Tamara and Andrey Noskov purchased a house in Detroit to flip but discovered some incredible hidden treasures worth a fortune. They stumbled upon hundreds of thousands of dollars worth of rare art. There were more than 20 paintings, all signed by Inuit artists, all originally from land that is now Canada. Amazingly, this isn't the only reported story in which someone has a valuable piece of artwork hidden away.

Read: "All My Friends Have Passed Away:" Lonely 90-Year-Old Sends Heartbreaking Letter to Her Neighbor Seeking Her Friendship
Actually, a story circulated in 2006 when a man named Dave Trachte found a famous painting by beloved artist Norman Rockwell. It was hidden behind a false wall in his late father's home. The painting had caused a bit of a scandal when it was discovered because the original was allegedly hanging in the Norman Rockwell Museum in Stockbridge, Massachusetts. It turns out Dave's father had purchased the original painting in 1960 for a mere $900. By today's standards, the painting cost nearly $10,000. Because of a messy divorce, he'd hidden the original and donated a fake to the museum to keep his ex-wife from claiming it.
A few years later, in 2010, another woman stumbled upon hidden treasures in the walls of her home. The woman from Minneapolis had hired a contractor to add central A/C throughout the house. However, an odd smell led to an incredible discovery. In the walls were thousands of bottles of wine and spirits stashed over 100 years ago. Some labels date back to a few years before prohibition. Although it's unclear what happened to the original owner, the best guess is that they moved on to a new place, leaving behind the illegal contraband to avoid a run-in with the law.
In 2012, Michael Rorrer was called upon to go through his deceased great-uncle's belongings. Billy Wright had been collecting comic books for years. When Rorrer discovered the collection in the basement of the Martinsville, Virginia home, he discovered a 1940s edition of a Superman comic and a first edition Batman comic. There were more than 340 comic books, bringing in a total of $3.5 million.

Read: Woman delivers pizza to rusty trailer: Opens the door and makes a shocking discovery
A Discovery Outside the Home
Again, in 2013, hidden treasures were discovered in the US by an anonymous couple from the Sierra Nevada area. While walking their dog, the pair found millions of dollars worth of gold coins. The coins were manufactured between 1847 and 1894 and have been deemed the most valuable discovery of coins throughout US History.
Worth More Than Their Weight
A few years ago, a man in Rhode Island made a truly life-changing discovery when he stumbled upon some hidden treasures. He used a metal detector in Middletown, Rhode Island, and discovered coins from pirates dating as far back as the 1600s. The hidden treasures are believed to have belonged to Captain Henry Every. He captured an Indian ship called the Ganj-i-Sawai. Further research of the hidden treasures revealed they had originated from Yemen in the 17th century.
It's truly incredible how much historical artifacts can be worth over time. Because life is both challenging and expensive, it's even more incredible how discovering these hidden treasures can improve lives. Particularly for history buffs, there is a promise of financial wealth and the opportunity to come face to face with pieces of art, history, and money from around the world.

Keep Reading: This family left the U.S. and bought an apartment in Portugal for $534,000—look inside their 400-year-old home
Sources
"Step Back in Time: The Forgotten Family Shoe Store Closed for 40 Years." Messy Nessy December 19, 2013.
"Hidden treasures people found at home." CBS News Bennington Grant. April 21, 2021.
"When this family inherited an old building, they never expected to find some many hidden treasures." Newsner. Cassandra Teevan. March 29, 2023.

These stories are based on posts found on Reddit. Reddit is a user-generated social news aggregation, web content rating, and discussion website where registered members submit content to the site and can up- or down-vote the content. The accuracy and authenticity of each story cannot be confirmed by our staff.