Carbon monoxide is an odorless, colorless gas that can be fatal. This is why having carbon monoxide detectors in your home is so important. Whenever fuel is combusted in cars, small engines, stoves, grills, or fireplaces, CO is created. When this gas accumulates to it becomes poisonous to whoever breathes it. Every year, more than 4,000 people end up hospitalized from CO poisoning [1], and many die.
One aspect of carbon monoxide poisoning you might not be aware of is where it frequently takes place. Boating is a fun experience for many, but it can also be extremely dangerous. That's right, even being on the open water doesn't save you from potential CO harm. In fact, one of the top five causes of boating-related deaths each year is CO poisoning, according to the U.S. Coast Guard.[2]
Advertisement
The Death of Ally Sidoski: A Carbon Monoxide Warning
Ally Sidloski was 21 years old when she went on a boating trip in May this year. She played soccer at the University of Cincinnati and was in perfect health. In the midst of a beautiful lake in Ohio, Ally went for a swim off the back of an idling boat. Sadly, she never resurfaced.
Advertisement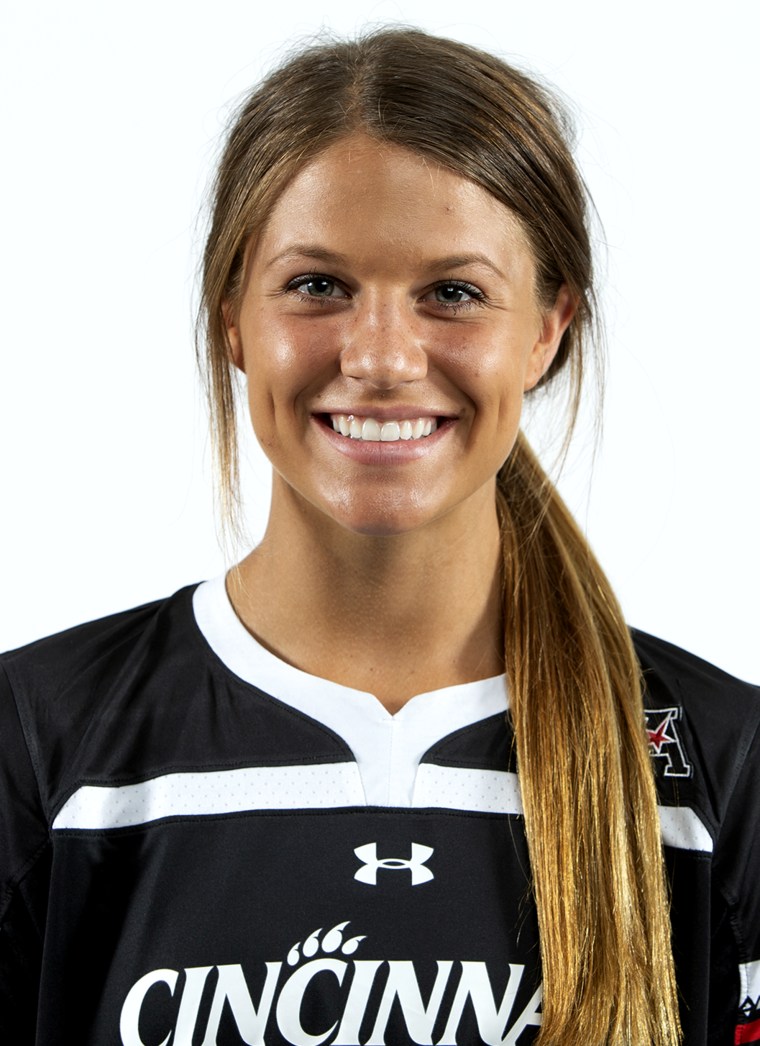 According to a coroner's report, Ally's cause of death was ruled as drowning, with carbon monoxide poisoning being a contributing factor. These results greatly confused Ally's parents, because they knew she was an avid swimmer. After some investigation and speaking to Ally's friends, they discovered where Ally was on the boat. For hours, Ally had been sitting on what is called the 'swim deck,' located in the back of the boat. There are seats, cushions, and cup holders for drinks, so it seemed like a perfect place to chill for a while. However, the one thing this boat seemed to be missing in the area was a carbon monoxide warning system.
Advertisement
Read: Two years on, he still asks to go to heaven to be with his stillborn sister
How Carbon Monoxide can Kill on a Boat
The CDC explains, "Larger boats, such as houseboats, sometimes have generators that vent toward the rear of the boat. This venting poses a danger of CO poisoning to people on the rear swim deck or water platform. On larger boats CO builds up above the water near the water platform. CO that builds up in the air space beneath the stern deck or on and near the swim deck can kill someone in seconds. Traveling at slow speeds or idling in the water can cause CO to build up in a boat's cabin, cockpit, bridge, and aft deck, or in an open area. Wind from the aft section of the boat can increase this buildup of CO."
Carbon monoxide warning signs are typically headache, dizziness, weakness, nausea, vomiting, chest pain, and confusion. It's possible that Ally felt a bit dizzy and wanted to go for a swim to clear her head. Unfortunately, no one told her that the area she was sitting in was not meant to be used while the engine was running. In fact, the Yamaha owner's manual for the boat she was on specifically mentions that the swimming deck is not a designated seating area.
Advertisement
The owner's manual for the boat she was on states: "Passengers must always sit in a designated seating area. Stay away from the swim platform area while the engines are running. Exhaust gases coming from underneath it contain carbon monoxide." So why wasn't this mentioned? Why wasn't there any sort of carbon monoxide warning system in place?
Advertisement
Ally's family wants everyone to be aware of CO poisoning dangers, particularly when it comes to boating. This tragedy was completely avoidable, and they want others to know how to safely handle boating trips.
Advertisement
The US Coast Guard lists these carbon monoxide warning signs:
CO symptoms are similar to seasickness or alcohol intoxication.
CO can affect you whether you're underway, moored, or anchored.
You cannot see, smell, or taste CO.
CO can make you sick in seconds. In high enough concentrations, even a few breaths can be fatal.
Keep Reading: Pregnant Mother Is 'Brain Dead' So They Keep Her Alive For 123 Days To Give Birth To Twins
Advertisement
Sources