Relocating to a new town can be daunting. Especially in small towns with a close-knit community and as expected. Most of these small towns have old homes with stories about being haunted or inhabited by a scary ghost or elderly person with a dark secret. 

For us, it was pretty much just that. My husband James, who is a music teacher, my two daughters and myself, you can call me Alice, decided to move to a small town where such a house and rumor existed. It was quite a lovely little town. Everyone seemed to know each other and get along. However, at the end of the street was a house that didn't quite fit the 'friendly small town' category. 
The Old House
The house was run down and old. The paint was peeling and what used to be a lawn was now sand. The overall aesthetic of the house was like something out of a 'Goose Bumps' novel. So, and as expected, there was a rumor about an elderly lady who lived there.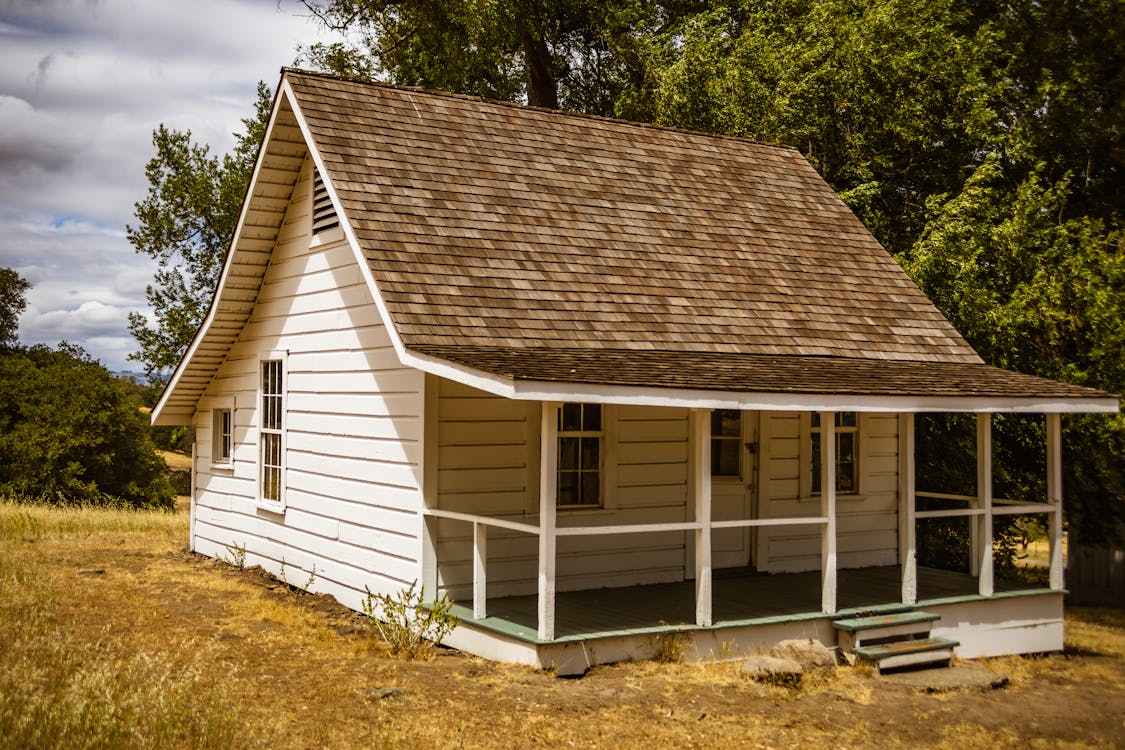 Everyone in the neighborhood was friendly, kind, and helpful. One day whilst at the grocery store I couldn't help but enquire about the house at the end of the street. The grocery man answered with a quick and swift grimace. "Don't dare go near that house, the old lady is crazy". His quick answer startled me, I then nodded in agreement and felt it necessary to change the subject. 

The next day, on my daily excursion into town, I passed the house again. I couldn't help but stare at this house, wondering who lived there and what their story was. While getting my mandatory coffee, I decided to ask the barista, a younger-looking chap, about the house at the end of the street. "I've been told she's crazy, do you perhaps know why or what made her go crazy?". "I'm not sure, as far as I know, the old lady lost her husband and child some years back and since then, she hasn't let anyone into her home."

This saddened me, loss and grief are horrible things to endure, and naturally, this made me even more curious. I began driving past her house every morning on my trips into town. Secretly hoping to get a peek into the house or to see if I could spot any signs of movement. I did this for about a week with no luck. 
The Mysterious Woman
For some reason, I couldn't get this woman, her story, and her house out of my mind. So, I decided I was going to change my jogging route so that I could pass her house. One day, just as I was beginning to give up hope, I saw her, about 100 meters from her house. I must admit, I was a bit taken aback at finally seeing this mysterious woman. We made eye contact, and at that very moment I made sure to act as natural as possible, I didn't want to startle her.

I carried on jogging in her direction until I eventually passed her. It was then that I heard something I hadn't heard in years. It was a song. She was singing a song that my grandmother used to sing to me when I was a child. I started to sing along, it was almost natural. It was at that point that I slowed down, eventually coming to a stop, turned around, and looked right at her. She smiled at me and I smiled back. However, as soon as I smiled back at her she turned around and hurried back to her house.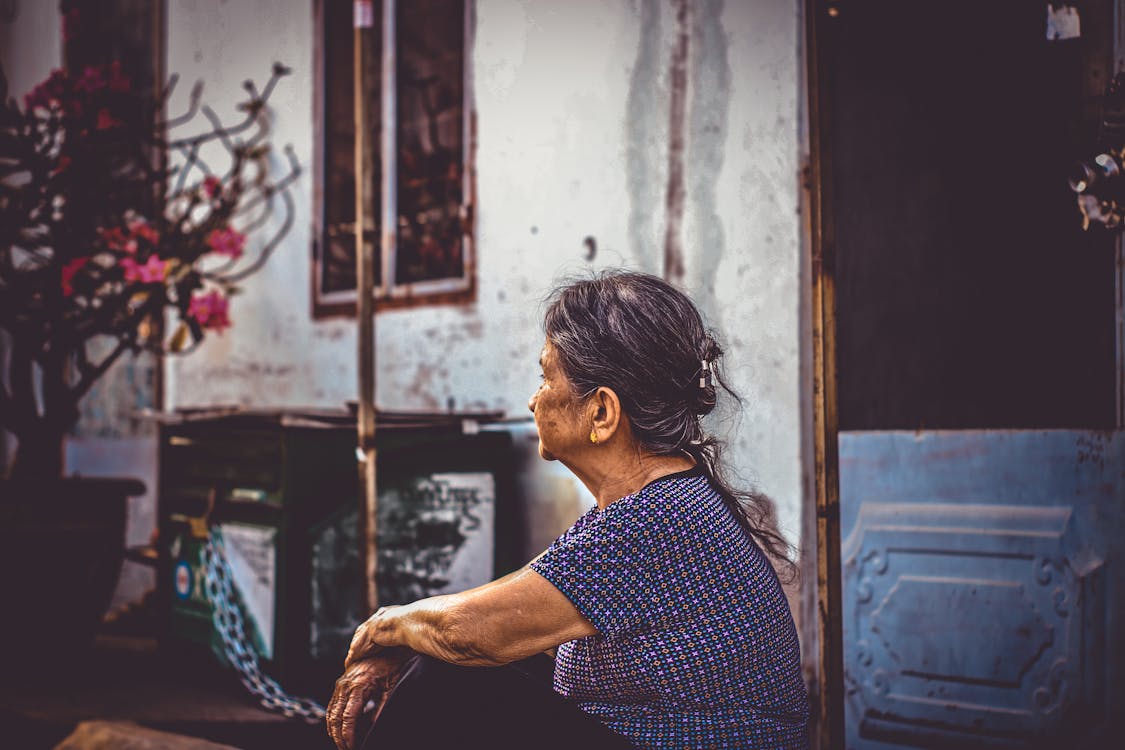 The interaction I had with her that day didn't fit the description I was given by the townspeople. There was a kindness in her eyes and a story deeply misunderstood by many. As a child I was taught never to trust the rumors people make up about other people as there are always two sides to a story.
A Record
I rushed back home to tell James every detail about me finally meeting the 'scary old lady'. I began searching for the record with the song my grandma used to sing for me, I wanted to take it to her as a gift. The next morning I woke up early, took a walk to her house and knocked on her door. "Hello, I brought you something," I said. "It's the record of the song you were singing yesterday."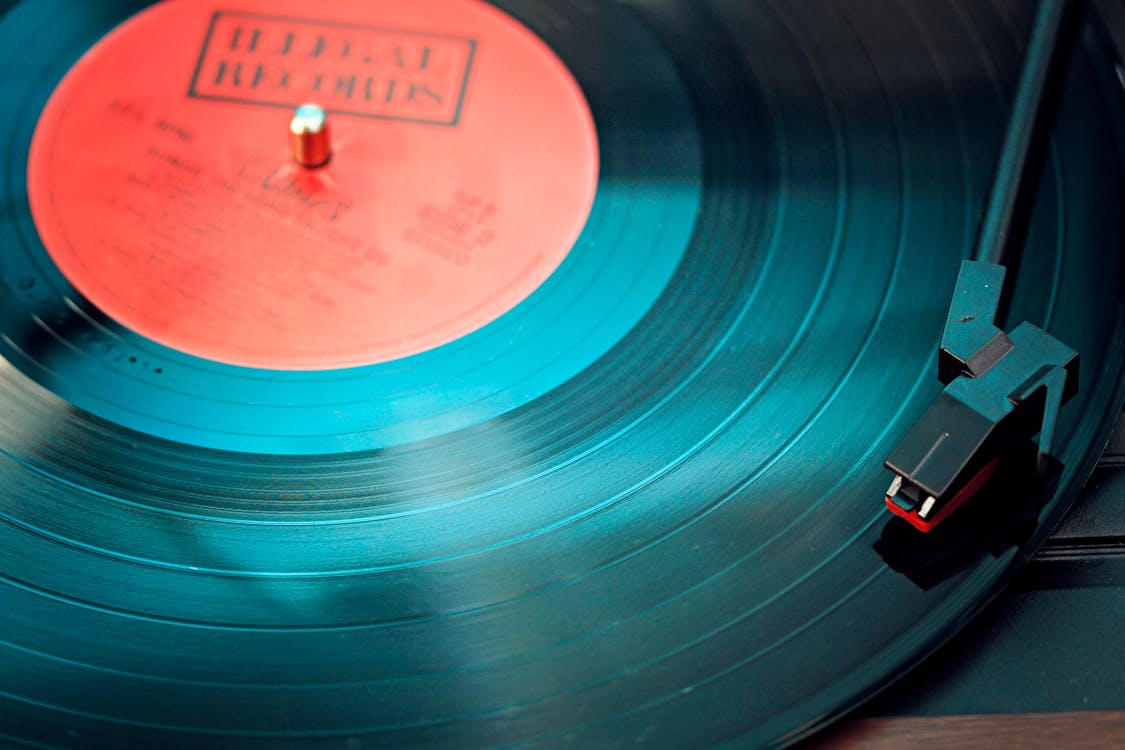 At first, it seemed like no one was home as I saw no movement and heard nothing. Just as I was about to walk away I noticed her silently looking at me through her curtains. As I was about to make my way to the window, she shut the curtains. It was in that split moment that I noticed something familiar, a tiny detail that would eventually reveal something truly unimaginable. 

She was wearing a ring in the shape of a crescent moon on her finger, it wasn't your average ring you see, this was a vintage hand-crafted crescent moon ring. Something about it reminded me of my grandma and her favorite song. Intrigued and now determined, I went home and began to do some digging into my grandma's favorite song to see what the connection was. Needless to say, I was astonished by what I found. 
The Ring
The ring she was wearing was identical to the ring of the singer whose face was on my gran's favorite album and strangely enough, the more I looked at the singer's face on the album cover the more similarities I started to notice. The song, the ring, and the facial similarities were enough to convince me that she was Luna Jones. So obviously, the next day I revisited her house.

"Mrs. Jones, please open up, I know who you are." I said. The only answer I got was silence. Feeling somewhat rejected I turned away to leave but then suddenly the door opened and in a soft but sweet voice she invited me in. "Please, come in, but please, don't faint," she said. 

I slowly entered her house and was truly shocked and even saddened by what I saw. Everything in her house, her belongings, and even the floors were covered in dust and mold, her clothes had holes and they were ragged, dirty, and smelled. 
"Please don't judge me or be frightened, my sick joints have not allowed me to clean or even get to the bathroom myself. I haven't washed properly in 12 years," she said, embarrassed. "What about social services Mrs. Jones? Have you not considered asking them to help you?" I asked out of concern.

"Oh no, they would send me straight to a nursing home," she answered. 'I was hoping my family would one day return, but they never have and once the depression and sickness took hold I became a recluse. I was so afraid that people would laugh at me and judge me if they found out what had become of a famous singer and her house." She said, in a sad and quiet voice.
The Truth
"If you don't mind me asking Mrs. Jones, what happened to your family?," I asked. "My husband passed away, we were high school sweethearts, and then, shortly after that, my daughter, she was a pilot, her plane went missing. I've tried to keep the hope of her coming home alive but it's been years now." 

I did my best to not cry, as I could feel the pain in her voice when she told me the story. I felt such sadness for her. Later that day, I arrived back at her house with my two daughters and everything we needed to do a spring clean, we spent the entire afternoon and most of the next day spring cleaning her home. I shared her story, without mentioning who she really was on my social media platforms, and to my surprise, several people agreed to help get Mrs. Jones back on her feet. In no time her house was transformed into a clean and cozy environment.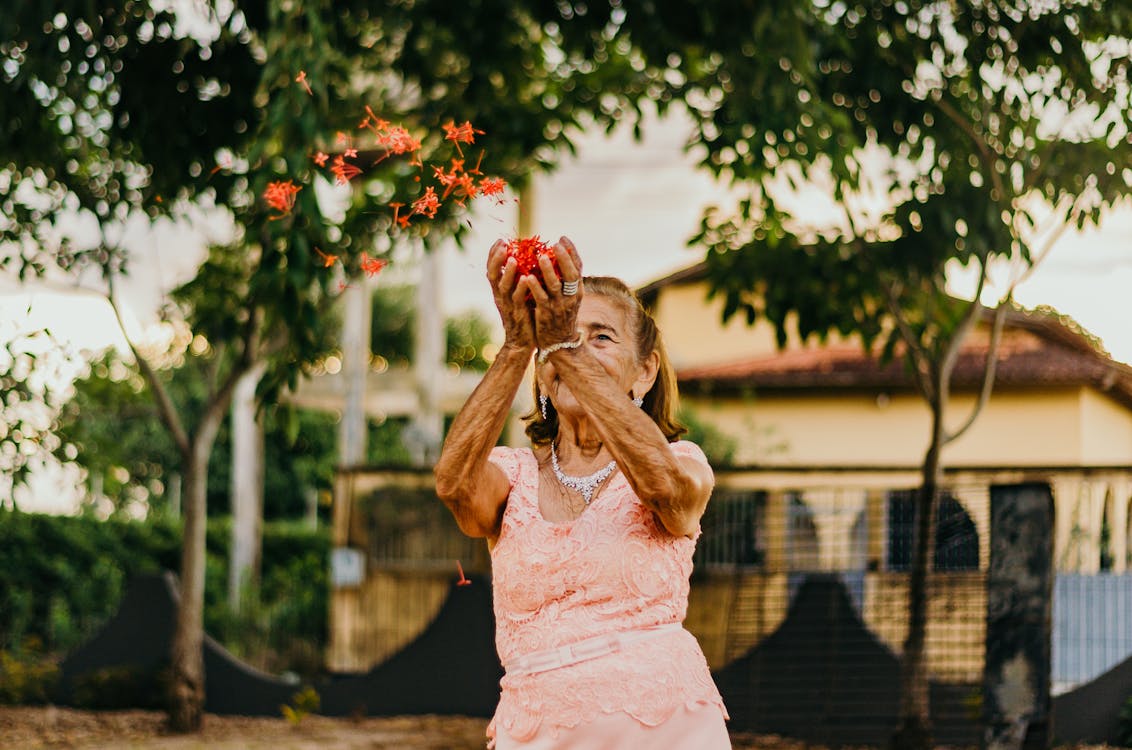 Mrs. Jones grew close to my daughters, husband, and me, my daughters eventually started calling her grandma. She became a part of our family. It was truly amazing to see her transformation. The only thing I really wanted from Mrs. Jones was to hear her sing for us but every time I asked, she would say, "Sorry dear, but I can't do that for you."

However, on my thirty-fifth birthday, she unexpectedly asked my husband to play a melody on the piano and after that, she began to sing. My eyes filled with tears of joy, "Thank you so much, Mrs. Jones," I said as I gave her the biggest hug. 

"No need to thank me, dear," she said as she hugged me back. "You came into my life and saved what little spark I had left, like a guardian angel. You brought light and joy into my life again and more importantly, family. So thank you." She said with a sparkle in her eye. 
From that day on, Mrs. Jones opened her heart and home once again, she began mingling with the townspeople and eventually she moved in with us.
So what can we learn from this story?
Never rely on the opinions of other people based on rumors and not facts – If Alice believed the rumors told to her, she would have never gone to Mrs. Jones and helped her.
Always be kind and help where you can – If you have the means to help, do so, you never know who needs it most.
The elderly need love and care to thrive – Just like the young, everyone needs love
This fictional story was inspired by stories from around the web. Any similarities between this story and actual people are purely coincidental