Everyone has their little routines that they carry out each day. Many of these daily practices have become habits that have been passed down by our families. They can be as simple as brushing your teeth after meals, showring in the morning to start your day, or in the evening to finish it off on a sparkly note. For some families, taking their shoes off before they enter their home is the key to keeping a clean house. The question is, is it rude to ask your guests to take their shoes off before entering your home? We have some suggestions that were shared by Liz Bryant, the founder and acting president of Liz Bryant Business Etiquette.
Taking Your Shoes Off is a Global Phenomenon
It is interesting to think that this is a conundrum in some countries when so many others find this to be absolute normality. Cultures across the globe share the fondness of taking their shoes off before they enter their home. There are many reasons why they do this, but the common denominator is the cleanliness factor.
Advertisement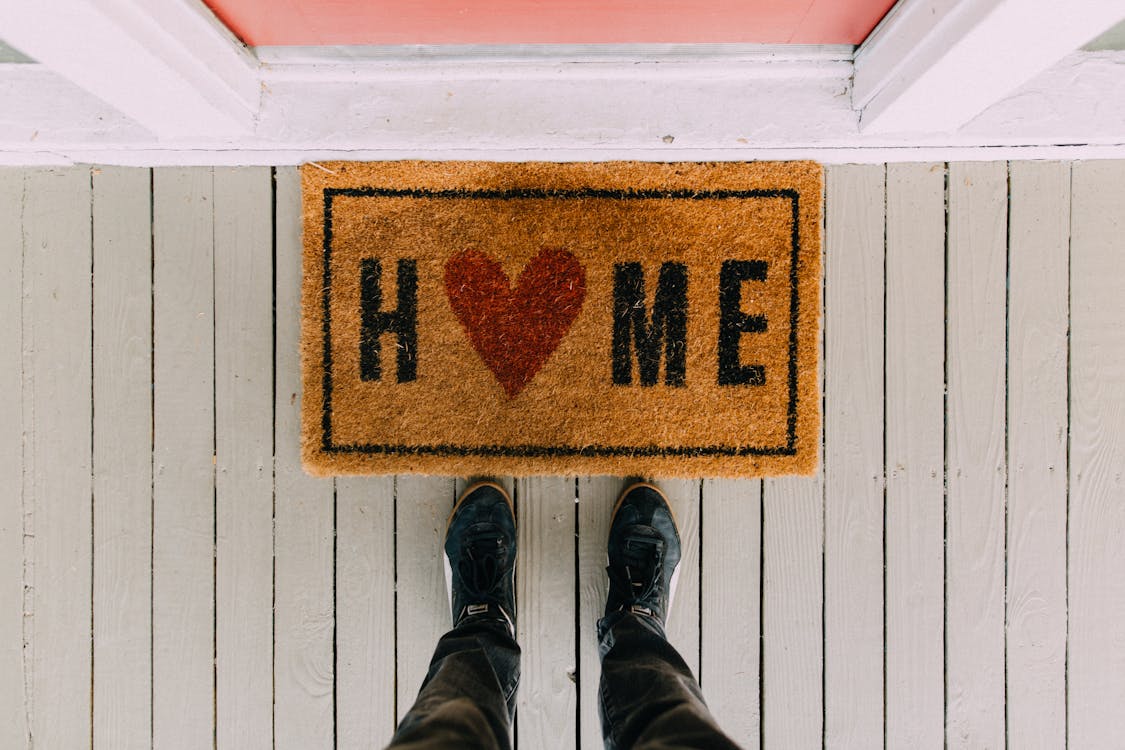 Read: You Should Always Close Your Bedroom Door Before You Go to Sleep

There might be many reasons why it's a great way to run your household, but where do you draw the line when asking your guests to take theirs' off? Many people are unsure, and avoid posing the question for fear of making their guests feel awkward or unwelcome. But, let's face it, your home is your temple and most of you have worked hard to be where you are, so you should not have to bend the "no-shoe policy" for anyone, but, you do not have to lose all sense of propriety. According to Liz, it is all about timing, and the way in which you ask. She has four guidelines for the homeowner that will save their guests some embarrassment. Let's go!
Advertisement
Warn Your Guests Beforehand of Your "No-Shoe Policy"
As we have said above, asking your guests to take their shoes off is all about timing (amongst other things). If your guests come in and trample mud over your freshly cleaned floors, you can't suddenly be mad at them if they did not know. Make sure you give them ample time to mentally prepare (some people will need to put some shoe deodorant beforehand, and this is the perfect reminder to save themselves and your home from the smell of sweaty socks).

A pre-warning will also prevent that awkward traffic jam of elbows and knees as they quickly try to untie their laces and undo zippers. A great time to pre-warn your guests is upon invitation, whether telephonically or in written form. Before you hang up the phone, make a suggestion for them to bring their own indoor slippers, or their most comfortable, and least slippery socks.

Read: Spots In Your Home You're Surely Not Cleaning Enough
Advertisement
Be Polite
This might seem like a tedious suggestion, but here are some people who were not raised with any notion of etiquette. Remembering to say please and thank you is not enough in this instance, and one must make it seem almost as if they, the host, are at fault. Shifting the blame from the guest messing up your floor to you having not fixed up the mud puddle outside your home (that may or may not be there) will make them feel less like the culprit, but rather a victim of circumstance. That way you can also save the day by offering to keep their shoes so that they can be more comfortable, and your floors will stay clean.
Advertisement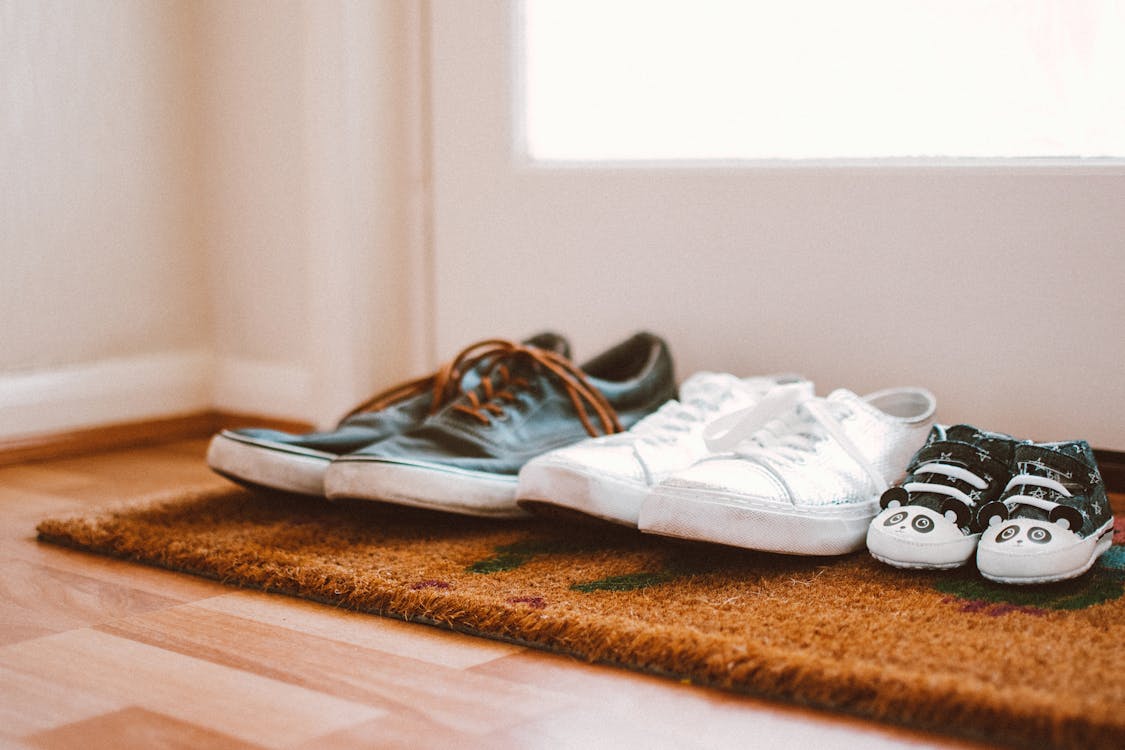 What Kind of Gathering Are You Hosting?
Always keep in mind the type of gathering you are hosting. You might be hosting a formal dinner, and a lot of people will feel underdressed without their shoes, so they will not be as willing to part with them. The same applies to a barbeque, except, in this case, your guests will be going in and out, and you can't expect them to be taking their shoes on and off all the time – that could get annoying. You might have to set aside your OCD tendencies for the sake of your guests, or choose not to have certain events at your home, and celebrate elsewhere.
Advertisement
Make a Shoe and jacket Station at your Entrance
This one ties in nicely with the first suggestion of giving your guests a warning beforehand. When you receive your guests, you can greet them whilst offering them some comfy socks to wear if they have not brought their own. You might have built a bench that they can sit on with a slot for them to neatly store their shoes. Complete it with a hook for their jacks, scarves, and hats. This could be a great conversation starter where memories of having your own little locker for your backpacks, jackets, and shoes in day-care.

Keep Reading: This Woman Quit Her Job To Live The Life of a 1950s Housewife
Advertisement
Sources
Advertisement
Is It Rude to Ask Guests to Take Off Their Shoes When Entering Your Home? Martha Stewart
Is It OK to Ask Guests to Take Off Their Shoes? 2 Experts Weigh In. Southern Living