Sometimes you need to leave a toxic family to find your true people. It's extremely difficult to separate from an unhealthy situation, but doing so allows you to become healthy. So when Katie stood up to her controlling father, she discovered a grandmother and twin she never knew existed. That's when she came home to her real family. This story was inspired by a reader of AmoMama, where it was originally published. 
A Surprise Inheritance
Katie White couldn't wait to move out. She had a tense relationship with her father. He dominated over her mother and resented Katie for daring to contradict him. But apartment rent was expensive in their area and Katie had some way before she saved enough to pay for it.

However, her salvation arrived on her 21st birthday in the form of a mailed package. Katie was excited since she never received a package in the mail before, let alone special delivery. Inside, she found a thick envelope from a probate lawyer, telling her she had inherited an estate in Virginia, the large home of the late Sylvia White. She had never heard of the woman before, but since they shared a surname, she assumed it was her father's mother. She had never met her grandmother, or any member of her father's side of the family because of his antagonistic personality.

Katie returned to the kitchen where she and her parents were having a celebratory birthday lunch. When her father asked who was at the door, Katie said, "The delivery man. I think I inherited a house in Virginia. From Sylvia White."

Her father's expression flicked into fear and fury before he hid it behind his usual stoicism. "That's a scam. We don't know anyone by that name. They must've made it up to trick you." Meanwhile, Katie's mother stared at the ground, unmoving, her usual reaction when she didn't agree with what her husband was saying.
Coming Home to Her Victorian Mansion
So Katie pretended to drop the subject and investigate this mystery on her own. She hid the envelope where her father wouldn't find it, just in case he tried to look. The next day, she visited the office of the lawyer named in the document. There she learned that she had in fact inherited a country mansion valued at over two million dollars in Virginia. However, in order to own the property, she had to live in it for four months. After that, she was free to sell it if she wished. The neighbors already knew about the situation and they would have to verify her residency to the lawyer.

It was a dream come true. She can live on her own for a bit and then earn enough money for college and an apartment. However, her father was furious when he heard of her visit to the lawyer and prohibited her from going. But Katie ignored his yells as she packed up some clothes and drove to the address. 
Advertisement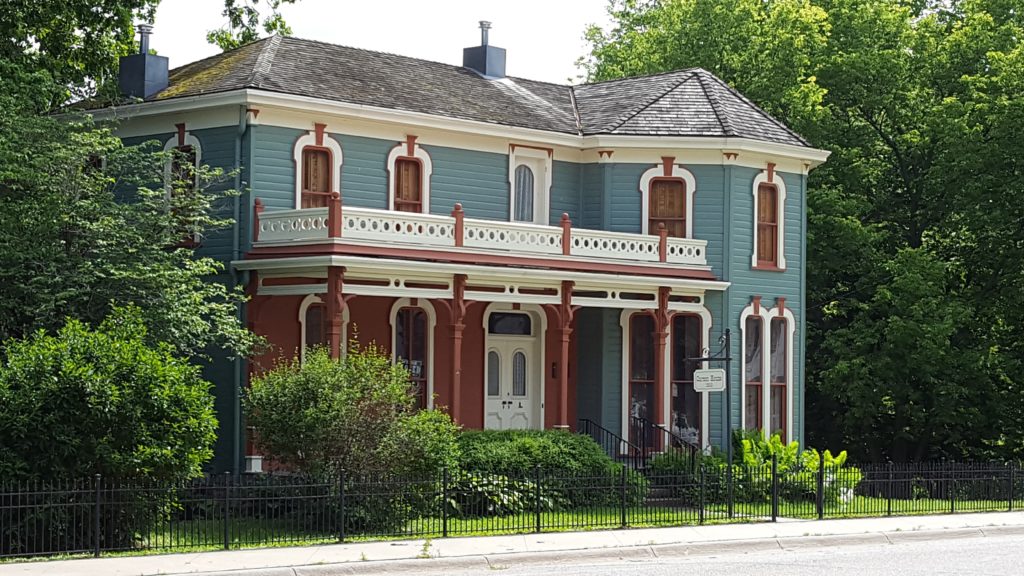 The house was stunning, like something out of a Victorian-inspired film. It came fully furnished and ornately decorated and there was even a lake in the backyard with a long dock equipped with lawn chairs. Katie ran through every room, unable to believe it was all hers. She almost missed the letter on the bed labeled with her name. It was from her grandmother, Sylvia White, and it explained everything.
It began with an apology for not being in Katie's life. Then she revealed that Katie had a twin sister, Judy. But she was born with a spinal injury after her mother's long and difficult labor. Her parents were unprepared for such news and their father tried to sue the hospital.
Finding Her Long-Lost Twin
Meanwhile, he had little interest in providing the care Judy would need. He planned to leave her in a care facility but Sylvia was horrified. She protested this decision, and while their mother quietly agreed with her, their father steamrolled over her opinions.

So Sylvia fought to become Judy's legal guardian so she could take care of her. Their father wanted nothing to do with Judy, and if she was living with his mother, he wanted nothing to do with her either. With no choice, Sylvia accepted these terms, mourning that she would never see Katie again.