A Secret Life of Mom Highlight Story: Sometimes there are tales that are just too good, too beautiful, or too unbelievable to keep locked away. That's why we scour the archives and bring some of them back to enjoy again. They may make you smile or shed a tear, but they're always meant to add a little positivity to your day. Enjoy! 
The stories of firefighters, who are probably one of the closest things to a superhero in real life, are often miraculous. They save lives, sometimes at the cost of their own. And, sometimes, they are even gifted a life, which is just as inspiring as their other heroic tales. Here is one story that came to light in 2017. It's a heartwarming story that just needs to be retold.
It was just a normal day in the office for firefighter Marc Hadden on November 14th, 2011. He had already rescued several dozen lives in his time with Myrtle Beach Fire Department in South Carolina. On that day, Marc was responding to a 911 call in which a woman complained about abdominal pain.
Advertisement
The Firefighter Faced An Emergency
When the firefighter and his team reached the woman, they could immediately tell that she was pregnant and that she was experiencing labor pains. There was not enough time to take the woman to the hospital. In an interview with Today, Marc explained:
"It was a pretty serious call for us … We got her on some oxygen, started some IVs, and literally as we were getting ready to leave the parking lot in the ambulance, my partner said, 'We're about to deliver a baby right here.' We had no time to prepare. Before we could do anything — we hadn't even cut her clothes — Gracie came right out. Immediately she was handed to me."
The firefighter, who should be 52 years old now, recalled in an interview with People about his experience handling the newborn.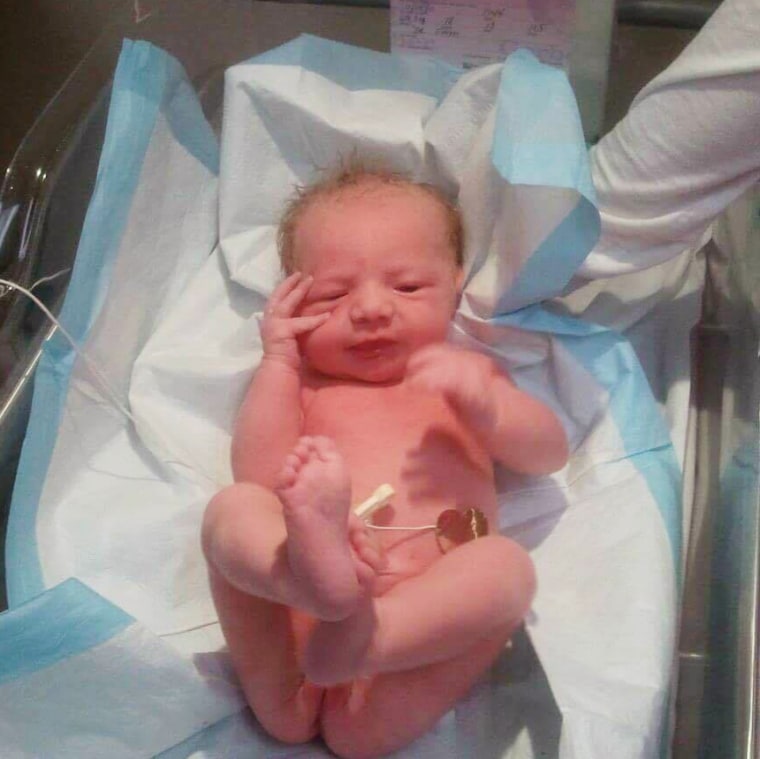 The baby struggled right from when he held her in his hands. Marc was in charge of administering emergency O2 so that the infant could begin breathing by herself. She weighed 6 lbs 2 oz. But when he first heard her cry, Marc felt amazing.

Marc, along with his firefighter partner, then drove the newborn girl and her mother to the hospital as quickly as possible. There, he overheard one of the nurses say that the mother will be listing the baby on the "immediate adoption" list. According to Marc, the woman may have been homeless and thus, had decided that she could not care for the newborn.

Read: Girl, Age 8, Asked Marine Stepdad To Officially Adopt Her In Heartwarming Clip
Advertisement
Marc And His Wife Wanted Children
Firefighter Marc, and his wife Beth, already had 2 children. However, they would have liked more. Sadly, the doctors had told them that another biological child would not be possible since Beth's past pregnancies had already been too risky.
Advertisement
In an interview with Inside Edition, the firefighter said that they had thought of adoption as well.
Advertisement
"My wife was basically told to wrap it up, that any further pregnancies could cause complications for her and for the potential baby," Hadden said. "We had in our hearts that we wanted to adopt, but checking into it, we learned very quickly on a police officer, firefighter and teacher salary, we were not going to be able to afford it."

Marc Hadden, Inside Edition
So, the couple had left everything to God, and focused on being happy with the 2 beautiful boys they already had.

But, now, after hearing that the newborn was going to be listed for adoption, he had joked and told the nurses to throw his name in as well for the infant. He called his wife informing her about the situation, and that the baby might be up for adoption.
Advertisement
When Beth received Marc's call, she too joked that she would love to keep her. Beth learned that the biological mother was a single parent who was already struggling with a son in his teenage years. The following day, Beth visited her and had a heart-to-heart conversation.
During their conversation, the doctor had come by and informed the mother that everything was ready to go ahead with her newborn's adoption. That was when she told Beth that would like them to adopt her baby. The firefighter and his wife named her Rebecca Grace (or Gracie, for short). In less than 2 hours, the papers for temporary custody were signed. By March 2012, they were given complete custody.
Life Afterwards For The Firefighter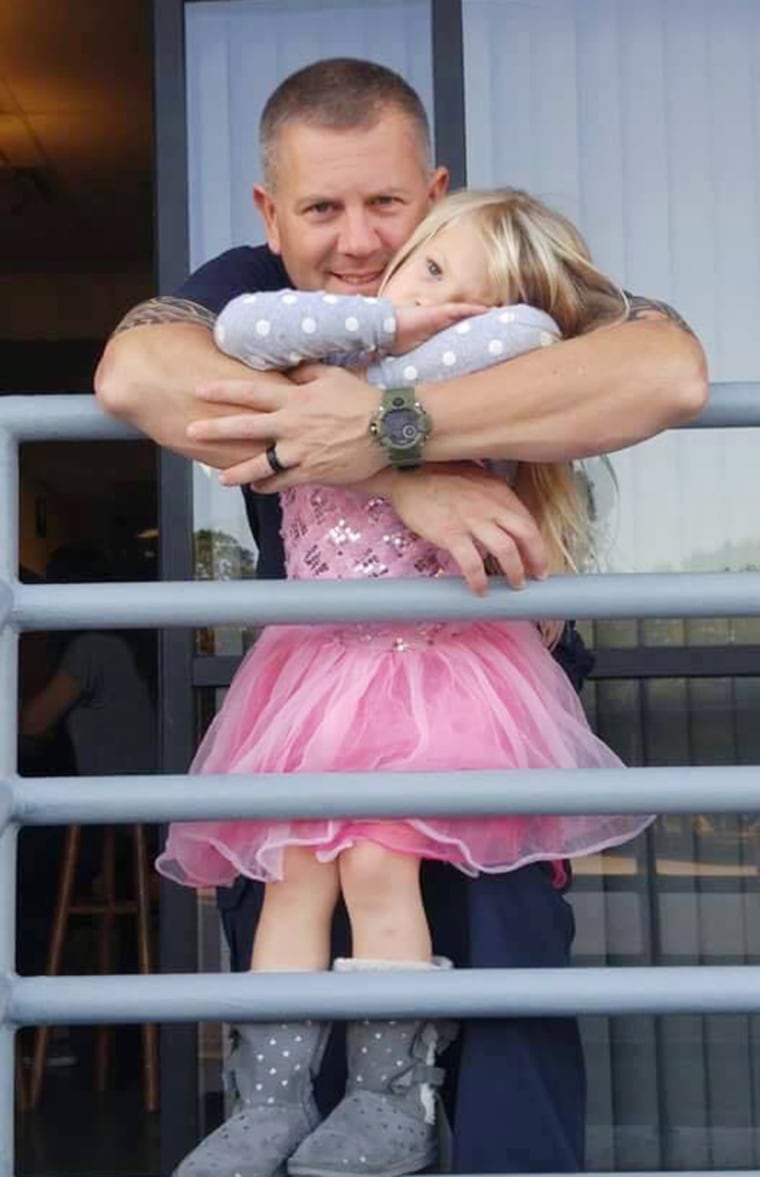 Beth felt like they had won the lottery. However, the family was not at all prepared to welcome an infant. With tons of help from their community, they had enough baby supplies for Gracie and then some.

In the interview with People, Marc said that Gracie knew of her origin story early on.
"We told her pretty much from day one," says Marc. "I've taken her to the back of the ambulance where she was born, so she knows — no doubt about it."

People
Gracies even gloats about how her dad help bring her into this world. Gracie says "my daddy delivered me in the back of an ambulance [and] helped me take my first breath."

In 2017, Gracie was 5 years old and was starting to take gymnastics. Her two older brothers, Will and Parker, adore their youngest sibling, and Gracie feels exactly the same.
The firefighter said that they still get surprised about how overnight they became the parents of 3 kids. But the Hadden's would have it no other way.

We hope the family is as happy as ever in 2021.
Keep Reading: No, Our Family Doesn't 'Match' But Thanks to Adoption, It's Filled With Love
Sources
"Firefighter adopts baby he delivered on emergency call: 'She's part of our family'."Today. Rheana Murray. February 6, 2017.
"Firefighter Adopts Baby Girl He Delivered on the Job After Saving Her Life." People. Caitlin Keating. December 28, 2017.