We live in such diverse times, and often the person we love already has a child with someone else. How we choose to accept that child and our partner's life before us, however, makes all the difference. It can be tough to embrace the "other family" so, when coming across a story like this one, it definitely makes us realize what is important in life.

Katie Musser recently married the love of her life, but he had a child with his ex-girlfriend, Casey Bender. At first. Katie and Casey did not get along all the time, as was to be expected. Casey told ABC News:
"Our relationship started out very rocky," Bender said. "The rumors fly and things were said and we did not like each other. But we didn't have a reason. It was like Katie said, it was just the norm."
A Blended Family
Casey had a one-year-old son with her then-boyfriend Jeremy. Co-parenting was no easy task. But one day, it just clicked.
"It was right before Landon's first birthday … Jeremy gave [Katie] my cell phone number and she reached out and texted me. I looked at my boyfriend who is now my husband and looked at Landon and I said, 'I cannot be this person.' I wanted to do what was right for Landon. That was kind of when we put our differences aside."

Casey Bender
Together, Casey and Jeremy and his ex Katie and her new partner put their differences aside and chose to co-parent the right way. Soon. Casey and Katie became close friends.
Advertisement
"Katie has truly and honestly become one of my best friends," Bender said. "She is someone that I can go to and I can talk to her about anything. There is no judgment between her and I. I could never have asked for a better bonus mommy for Landon."

Casey Bender
A Wedding Surprise
When Katie and Jeremy decided to get married, it would not be a wedding like any other. Katie did something very unexpected when saying her vows. She included both Casey and her son and made them feel like they were really part of the family. Before reading her vows to Jeremy, Katie Musser recited her promises to Casey Bender and her husband, Tyler Bender.
"I promise to be an amazing mother to your son. I will guide, teach, and love him every single day," she said, before promising to "respect, work, listen and communicate" with them as co-parents. "We are one family, always."

Katie
Casey says she had no idea what Katie had planned, she told TODAY:
"Just being invited to the wedding was enough for me, but for her to take even three minutes out of her once-in-a-lifetime opportunity, the one day where it's all about her and her groom, was such an amazing, selfless thing, I was just floored. She did not have to do it."

Casey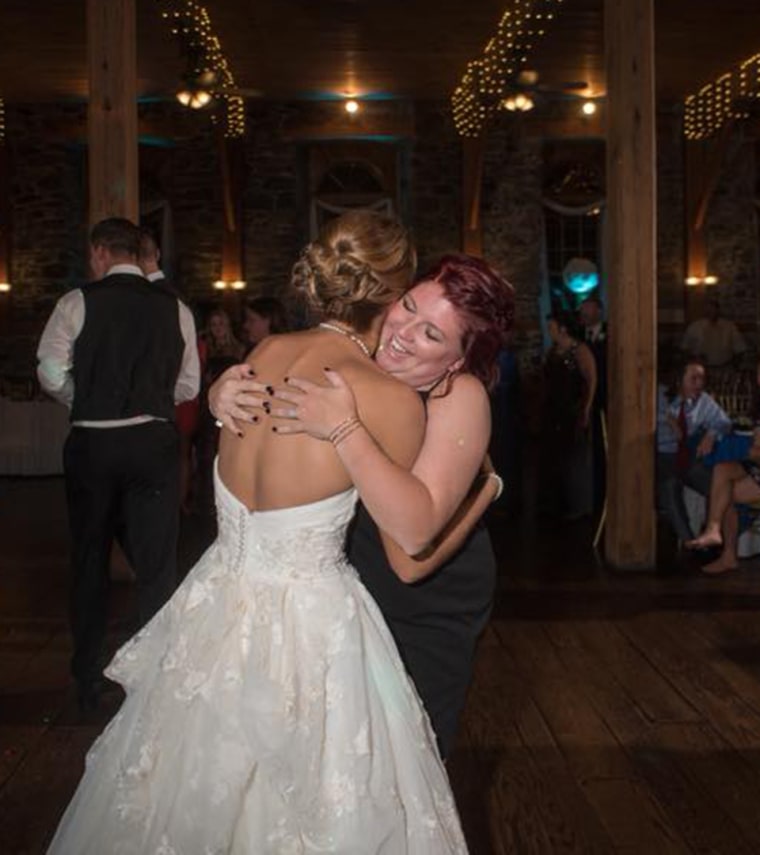 Where There's a Will, There's a Way
Being a mom to a child who is not yours is not easy, and neither is accepting another woman into the life of your child. How you choose to respond or accept is your choice, but this story today is proof that it can be done.